'Power Book IV Influence' Release Date, Cast, Trailer, Plot: All You Need to Know About Rashad Tate's Spin-Off
The Power series finale ended this weekend with a teaser that introduced the Power Universe, four linked series that will spin-off from the Starz super hit. Among the new shows introduced in the trailer was Power Book IV: Influence, a show revolving around Rashad Tate (Laurenz Tate) that had previously been rumored but not confirmed by Starz. Details are still emerging about Influence and the other Power spin-offs, but here is what we know so far:
When is Power Book IV: Influence out?
So far, the only Power spin-off with a confirmed release date is Power Book II: Ghost, confirmed by executive producer 50 Cent to be coming in June 2020. Presumably, the series will be released in numerical order, suggesting we might get Book III: Raising Kanan in fall 2020 and Influence in early 2021.
In a statement, Starz president Jeffrey Hirsch said that all four spin-offs were in "active production and development," suggesting that shooting will begin very soon on the show.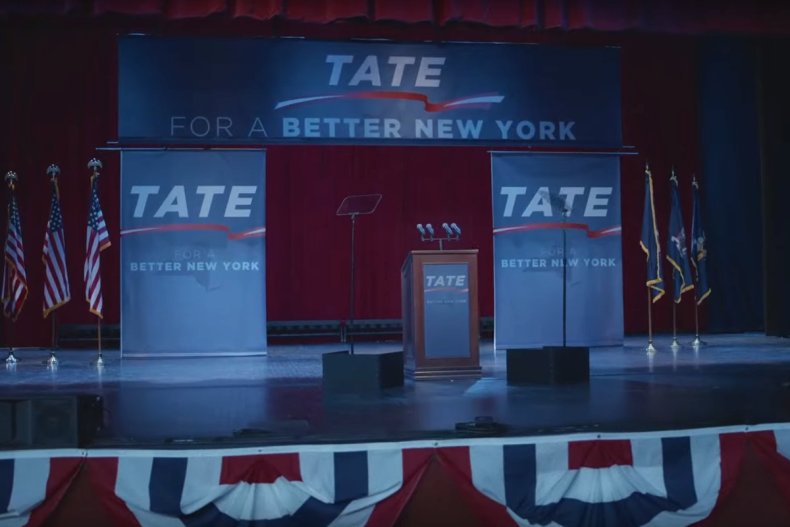 Who is in the cast of Power Book IV: Influence?
So far, Rashad Tate is the only confirmed member of the Power cast to be returning to the spin-offs, but a number of familiar faces from the political subplot of Power Season 6 are expected to return along with him, especially after the events of Episode 14 of that season.
In that episode, titled "Reversal of Fortune," we saw Tate maneuver his way into becoming the Democratic nominee from Governor of New York, but he made some enemies along the way who are sure to be back looking for revenge. One major enemy likely to return is Ramona Garrity (Cynthia Addai-Robinson), the political operative whose career Tate ruined when he started a rumour among the press that she was having an affair with Ghost (Omari Hardwick). Another woman who could be back to cause trouble for Tate, meanwhile, is Cassandra Hayes (Candace Maxwell), his ex-lover who he kicked out of his apartment in Episode 14.
That episode also introduced a new character who seems likely to be back. "Reversal of Fortune" introduced Power fans to Kamaal Tate, Tate's police officer brother played by Laurenz Tate's real-life brother Lahmard. The episode set him up as a moral compass for the increasingly corrupt political operative, with the final moments even suggesting he may become the running mate of his brother.
Characters from the other four Power spin-offs could also make appearances in Influence. This was revealed by showrunner Courtney Kemp in an Entertainment Weekly interview where she said, "We are patterning it after Marvel, where different characters come in and out of other people's shows."
What will happen in Power Book IV: Influence?
Per Variety, the show will "follow Rashad Tate in his pursuit of political power." In the Power Universe teaser, we see the stage of his campaign event, as seen at the end of Episode 14, seeming to confirm we will be following his gubernatorial race.
More concrete details have not been confirmed yet by Starz. However, as the series will be taking place in the same timeline as Power Book II: Ghost, expected in June, fans may get some hints to the challenges faced by Tate on the campaign trail in the first of the Starz spin-offs this summer.
Power Book IV: Influence is coming soon to Starz.