The Power of a Girl Dad | Opinion
"Girls are the best. I'm a girl dad," NBA player Kobe Bryant, a father to four daughters, said in an interview. After Bryant's unexpected passing along with his daughter Gianna in 2020, the phrase girl dad catapulted into popularity.
When I first saw it trending on Twitter or spread across a hoodie, I wasn't sure what to make of it. The phrase's popularity demonstrated how unpopular it once was to have a daughter. A recent video of a dad's disappointed face when he saw a pink balloon at a gender reveal party indicated that some people sadly still hold that opinion.
But it also made me reflect on my relationship with my own father who was a girl dad. Although he is no longer alive, I am reminded daily of the positive impact that he had on my life.
My relationship with my father was not an anomaly. A father-daughter relationship can significantly impact a daughter's development and well-being. I now embrace the phrase girl dad because it recognizes the importance of this relationship and enables fathers to publicly take pride in their role.
"When fathers are positively involved in the lives of their daughters, those children tend to be happier and healthier,"said Jeff Cookston in an email, a professor of psychology at San Francisco State University.
Girls who have positive relationships with their father are more likely to achieve academic success and are half as likely to become pregnant as a teenager. Research suggest that girls with a positive father-daughter relationship are also less likely to develop an eating disorder, experience depression or attempt suicide.
"Overall, we know that father engagement offers healthy psychological development. It may also be a protective factor against the development of maladaptive behavior ... in that way it provides a positive impact on self-confidence, self-esteem, self-conflict and how we see ourselves," said Amelia Flynn, a marriage and family therapist based in New York. "There is an emerging body of research that says that dads shape the way that their daughter's mental wellness exists and their relationships in adulthood. The way that daughters deal with stress as adults is related to the kind of relationships they had with their dad in their childhood."
My dad showed up for me—time and time again. He practiced soccer with me during the hot D.C. summer with no complaints. He religiously attended my school events, handed me a bagel as I ran out the door for school late and waited in his favorite armchair patiently when I returned home from college to visit. As a father to three daughters, he never expressed regret over not having a son.
"The essential work of fatherhood is to instill a sense in his daughter that she matters and is important. Sometimes the love of a father feels conditional to a child, but daughters need to know they are loved simply because they exist," said Cookston.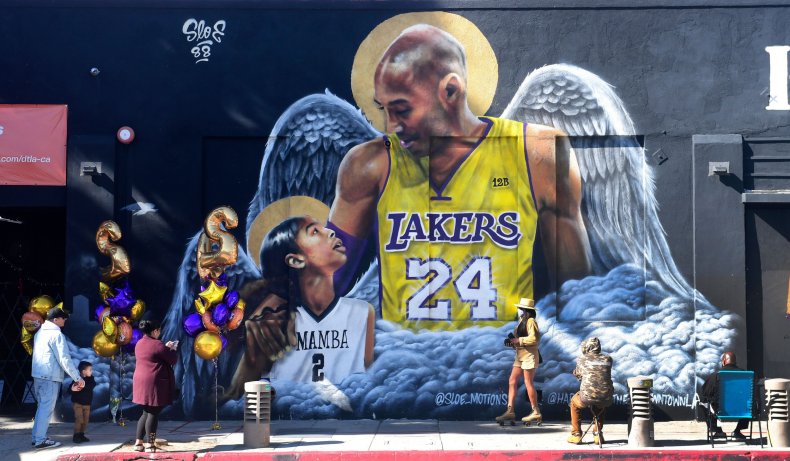 Studies indicate that a father-daughter relationship can also impact a daughter's future relationships. My father set an example for how a woman can be supported in a marriage and how a father can be involved in his children's lives.
He praised my mother's intelligence and athleticism. (Although my parent's played tennis on their first date and both held conflicting opinions about who won.) When my mother traveled for work, which was often, my father stayed at home with my sister and I.
After watching my dad, I expected that my husband would be involved in raising our daughters. When I gave birth to my first child, I was shocked when family and friends were surprised that my husband woke up at night to care for the baby and changed as many diapers as I did.
"We also know that fathers that are open to communicating with daughters about partners, sex, or romantic relationships, we see a positive impact on mate selection for daughters in terms of relationship expectation and their partner's characteristics," said Flynn.
The valuing of fathers does not mean the devaluing of mothers in heterosexual couples. The two relationships are separate and we need to value them both.
"Historically, the research really focuses on mothers. We are getting away from this idea that a mother is paramount to what a girl dad—to what a father can contribute because the research is pretty clear that comparatively speaking they contribute equally to child development," Flynn said.
We also need additional research and acknowledgment of the importance of fathers who do not fall under the traditional stereotype for this role.
"Fathering takes many forms. As a society, we need to embrace and celebrate fatherhood in its many forms and create and nurture pathways for fathers to remain involved in the lives of their children," Cookston said.
My father often told me that becoming a father was the best thing to happen to him. This Father's Day, like most days of the year, I miss him. But, I will spend the day with my own two daughters and be grateful that I had a girl dad.
Katie C. Reilly is a writer and attorney. Her writing primary focuses on women's health and social justice issues.
The views expressed in this article are the writer's own.