Power Outage Hits More than 1 Million People as Severe Weather Batters South, Tornadoes and Rain Sweep Country
Harsh storms tore through the Southern United States late Sunday night, killing at least 18 people and leaving more than one million without power. The inclement weather caused severe damage in several towns across Tennessee and Georgia, where homes and buildings collapsed due to powerful winds.
"PLEASE remain in your homes," the Chattanooga Police Department tweeted at 2 a.m. ET on Monday, as the storms became particularly destructive. "It is safer to be in your homes right now. Wires, trees down. PLEASE STAY OFF THE ROADS TO ALLOW EMERGENCY CREWS TO GET THROUGH & TO PEOPLE WHO NEED HELP."
The storms injured dozens and additionally impacted areas of Mississippi, Louisiana, Arkansas and Alabama overnight. Mississippi's Emergency Management Agency released an initial damage report Monday morning that confirmed at least 11 deaths and multiple injuries after tornadoes broke out across the state. Officials in Alabama, Louisiana and Mississippi declared states of emergency in response to the weather Sunday night.
According to online data collector PowerOutage.US, nine Southeastern states were experiencing major blackouts as of Monday morning. Texas, Mississippi, Kentucky and West Virginia each reported upwards of 50,000 outages, while Arkansas, Alabama and Georgia respectively reported at least twice as many. Outages were particularly widespread in North and South Carolina, which have so far seen more than 250,000 residents lose power.
The National Weather Service, which released various storm and tornado advisories throughout Sunday night, warned that weather patterns indicated more states along the East Coast would be impacted on Monday.
"Be prepared for the risk of severe thunderstorms, tornadoes, heavy rainfall, and strong winds over a large portion of the southern and eastern U.S. into Monday," the agency wrote on Twitter, noting that people living in the nation's Southeast and mid-Atlantic regions should prepare for flash flooding and hailstorms as well.
"To the north, heavy snow, strong winds and lake effect snow will continue across the western Great Lakes," it added.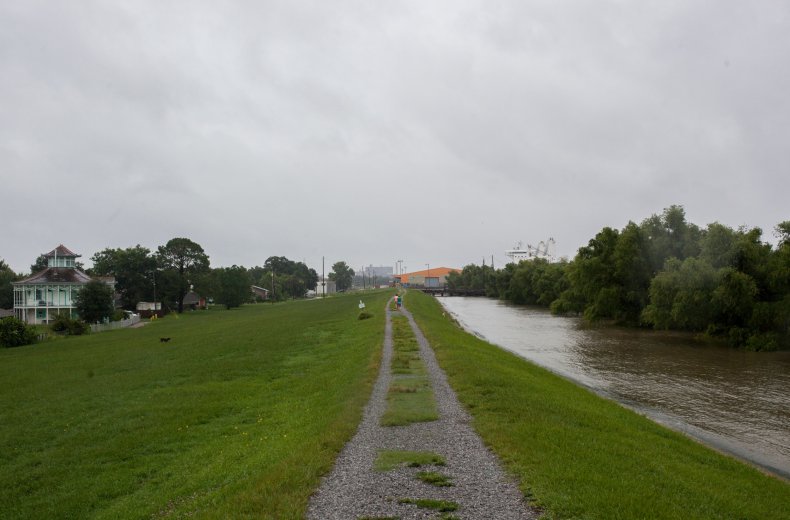 In a follow-up tweet shared by the National Weather Service early Monday morning, it said the upcoming thunderstorms could potentially produce hail "larger than softballs" in addition to winds above 100 mph. It urged those living in affected states to exercise "weather-ready" precautions, emphasizing the importance of identifying a "safe place" to take cover as a violent weather event approaches.
NBC Climate reporter Bill Karins also urged the public to remain informed about forthcoming power outages that could arrive in their state on Monday. In a tweet posted before 6 a.m. ET, Karins told residents of eastern states to charge devices ahead of time and ensure they have access to flashlights as well as ample battery supplies.