Over 100K Power Outages in Detroit, Wider Michigan After Storms
Thousands of people across Michigan have been hit with power outages after intense storms brought heavy rain and flooding.
An estimated 107,590 customers are currently without power, according to Poweroutage.US.
DTE energy has seen the largest number of customers without power. An estimated 52,400 of its 2.2 million customers are currently cut off. Consumers Energy had 49,032 of its 1.9 million customers without power.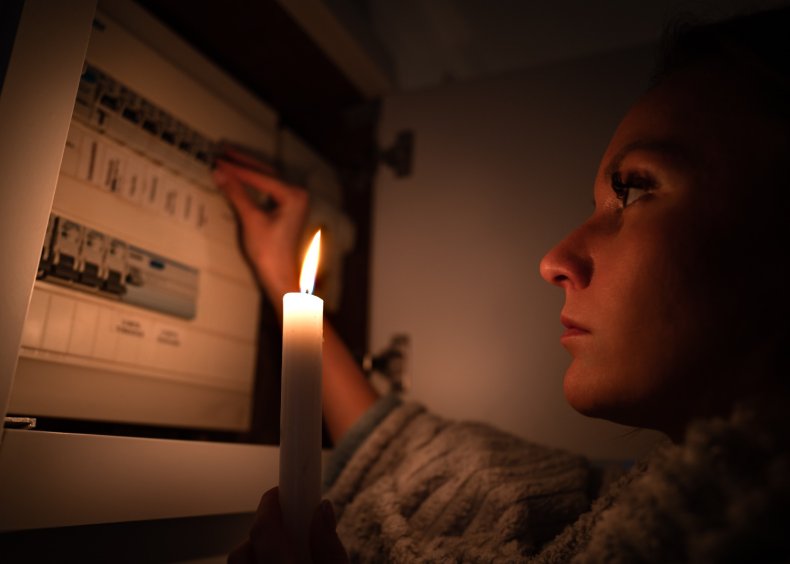 The counties in the south of the state have been hit hardest by the weather conditions. They include Barry county, Allegan county, Van Buren county, Kalamazoo county, Calhoun county and Jackson county.
Parts of the southeast of the state have also been impacted, including Genesee county, Macomb county, Oakland county and Wayne county.
In Upper Michigan, the majority of counties have less than 100 outages except for Delta county, which has recorded over 1,300.
On Wednesday the Michigan State Police for counties Macomb, Oakland and Wayne, took to Twitter to warn citizens about the dangers of the wet weather.
"With the amount of rain that we are seeing in these storms, freeway flooding is a possibility," a tweet read.
"Keep those speeds down and be prepared for ponding and flooding across the district. And as always don't drive around barrels and don't drive through flood waters."
The twitter page later announced that there had been flooding on highways resulting in several closures.
"All of the watches and warnings have expired across the district. However heavy rain is still an issue through the rest of the evening," the page later tweeted.
"Also you may come across some darkened intersections. They are a four way stop even if no traffic is present."
Earlier today, they added that there were still areas experiencing power outages in the district and cautioned drivers about the dangers.
Consumers Energy released a statement following the realisation that some homes were without power, according to a Detroit Free Press report.
"We were prepared for the strong storms to hit our state and had crews in place to begin restoration as soon as it was safe to do so," said Guy Packard, Consumers Energy's officer in charge of power restoration work.
"We appreciate the patience of our friends and neighbors and we are committed to working around the clock to get the lights back on for everyone who counts on us as quickly as we can."