'Power' Rashad Tate Spin-Off: Tate Teased to Appear in "Power" Sequel in Latest Episode
Power now only has one episode left, meaning that many fans' attention has been drawn to the upcoming spin-offs from the show.
So far, Power Book II: Ghost starring Mary J. Blige and Method Man is the only spin-off to the Starz series that has been confirmed. The new show could soon be seeing its first Power crossover cast member confirmed in the form of Rashad Tate (played by Laurenz Tate). Tate could soon be in a position of power over New York City that will have a huge impact on the sequel.
In Power Season 6, Episode 14, titled "Reversal of Fortune," Tate managed to turn the death of Ghost (Omari Hardwick) into a huge opportunity for himself. After he delivered a rousing speech to the press outside of Truth, Lorette Walsh (Donna Murphy) asked him to take Ghost's place on her ticket as the lieutenant governor.
However, he managed to maneuver his way to becoming the Democratic nominee for governor of New York. Seeing as real-world New York has had Democratic governors for 34 of the last 45 years, the chances are that Tate could soon be elected governor.
As confirmed spin-off Power Book II: Ghost will begin two weeks after the events of the last six episodes of Power, this New York governor's race will definitely be taking place in the background. The question is whether the governor nominee will be appearing in the new sequel.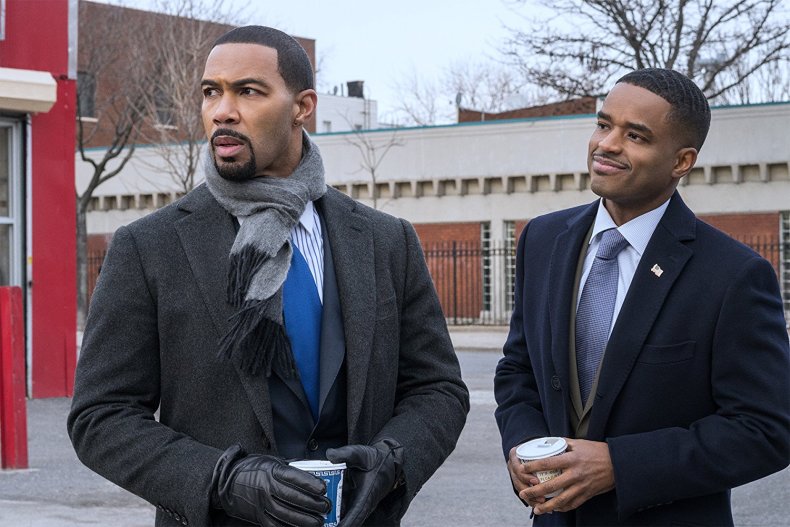 An unverified report from The Jasmine Brand claims that Tate will be getting his own spin-off, alongside a number of other Power alum. However, this would mean that Power has two spin-offs taking place in the same time period and in the same city, a rarity in the world of TV spin-offs outside of shared universe TV series like CW's Arrowverse or NBC's One Chicago franchise.
There is also some evidence that Tate will be joining the cast of Power Book II: Ghost. Speaking to Deadline, Kemp teased her spin-off by saying, "The last five episodes will also give rise to something else."
The last few episodes of Power have left a number of plot points that could be spun off in sequels, like Tommy (Joseph Sikora) moving to Los Angeles to start a new life, but Tate's political run is the biggest of these that is happening in New York.
Deadline also reported that there are currently two writers rooms working on Power spin-offs, which are believed to be for Book II and TGE (The Golden Era), a prequel set in the 1980s focusing on a young Kanan Stark (Curtis "50 Cent" Jackson). As such, if there is a Tate series coming, it could be some time away.
As Power Season 6, Episode 14 introduced a major character in Tate's life for the first time, it is likely that they too will appear in either Book II or any Tate-focused sequel that could be coming in the future.
In "Reversal of Fortune," we met Kamaal Tate, the police officer brother of Rashad played by Laurenz Tate's real-life brother Lahmard Tate, who was implied to be a potential running mate for his brother in the episode. Another character who could return is Ramona Garrity (Cynthia Addai-Robinson), who is likely to be looking for revenge after Tate destroyed her career.
Power Season 6 concludes on Sunday, February 2 on Starz.