'Power' Season 5 Release Date Confirmed Alongside Season 6 Renewal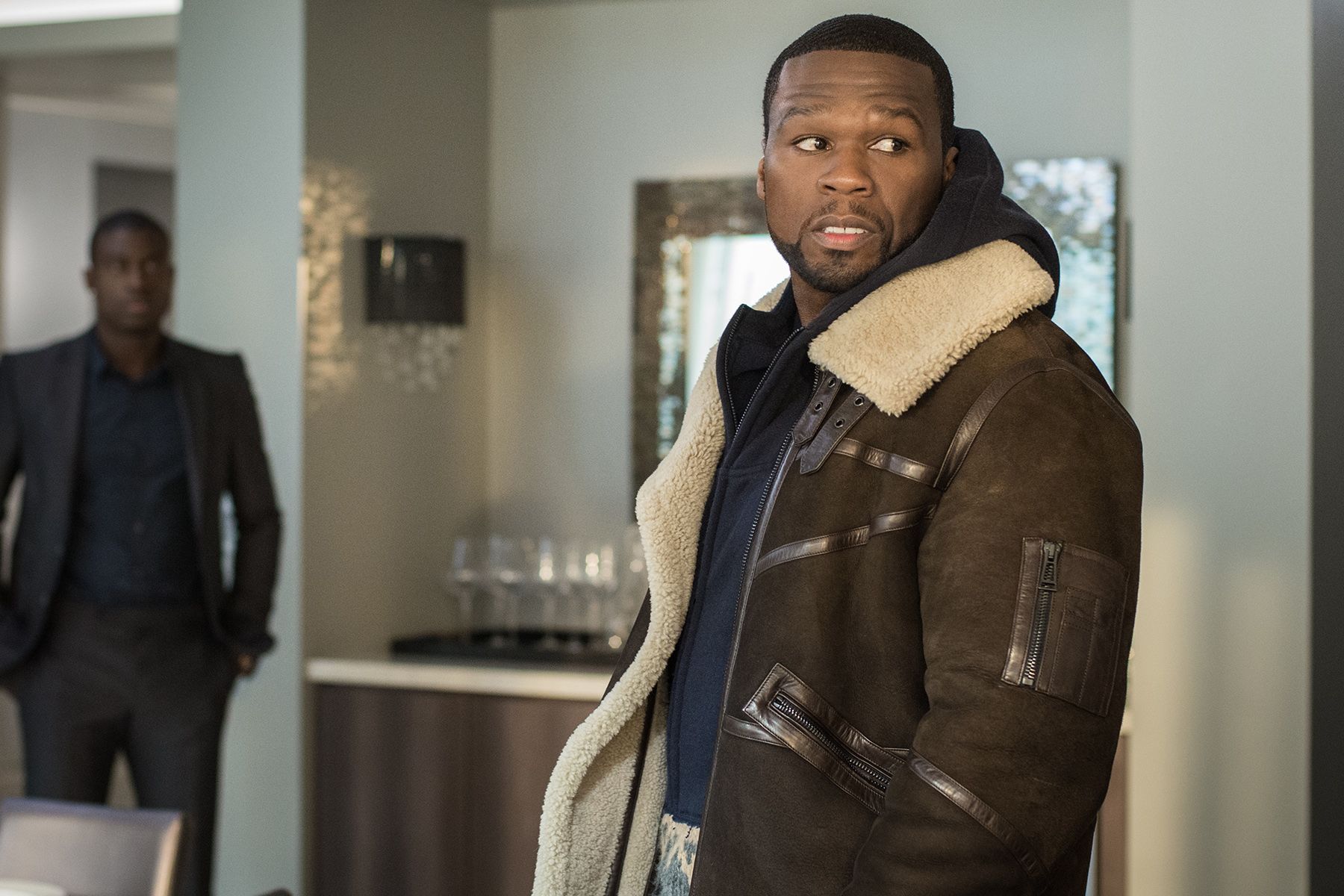 The last four seasons have been tumultuous both on and off screen, but 50 Cent's hit Starz series pushes forward. Power Season 5 premieres on Starz Sunday, July 1 at 9 p.m. EST. The series has also been renewed for Season 6.
This is good news for Power fans who have endured social media confrontations between series co-creator 50 Cent and Starz executives. The climax of this disagreement came in Season 4 over an episode meant to be released as two parts. Starz did not approve the extended episode order, resulting in an episode that already included two major character deaths to cut even more major plotlines. Another conflict arose back in Season 3 when an episode mistakenly included a shot of 50 Cent's penis. Despite the rough history, Starz execs were cordial with the news.
"As Power wraps production on season five, we want to acknowledge and thank our spectacular Power team for producing another great season," said Carmi Zlotnik, Starz President of Programming, in a statement. "We are also pleased to announce a pick-up for season six."
According to Deadline, the fourth season gained an average of 9.3 million multiplatform viewers an episode. As Starz's highest performing show and one of the top cable series of 2016, 50 Cent was very upset Power was not considered during awards season.
"I'm on the move again, Golden Globe's can suck a dick. I accept my series POWER was not intended to be a signature show for the network but it is the highest rated show," 50 Cent tweeted in December 2016. "I know my audience very well, I'm done promoting this outside of contractual obligations. SEASON 4 KANAN MUST DIE, I got other shit to do."
The series also dealt with legal issues in two separate cases regarding the core plot and 50 Cent faced a backlash when he insisted Chris Brown would appear in the series' fourth season. Heading into Season 5, hopefully we can get past all of the craziness and look forward to 50 Cent's directorial debut for the premiere episode of Season 6.
Power Season 4 ended with Ghost, Tommy and Kanan all back on the same side. Are you excited to see the original crew back together again? Let us know in the comments.