'Power' Season 6, Episode 10 Recap: Who Shot Ghost⁠—All the Suspects
Power on Starz ended its midseason finale with a bang that set up the central mystery for the rest of the series, with Season 6, Episode 10 asking: 'Who shot Ghost?'
The episode (titled "No One Can Stop Me") ended with seven people heading to Ghost's (played by Omari Hardwick) club Truth, with one of them firing a shot at him that saw him fall from the balcony while bleeding heavily. Those seven suspects are Cooper Saxe (Shane Johnson), Tommy Egan (Joseph Sikora), Tasha St. Patrick (Naturi Naughton), Rashad Tate (Larenz Tate), Paz Valdes (Elizabeth Rodriguez), Tariq St. Patrick (Michael Rainey Jr.) and Dre Coleman (Rotimi Akiniosho).
Who shot Ghost in Power Season 6, Episode 10?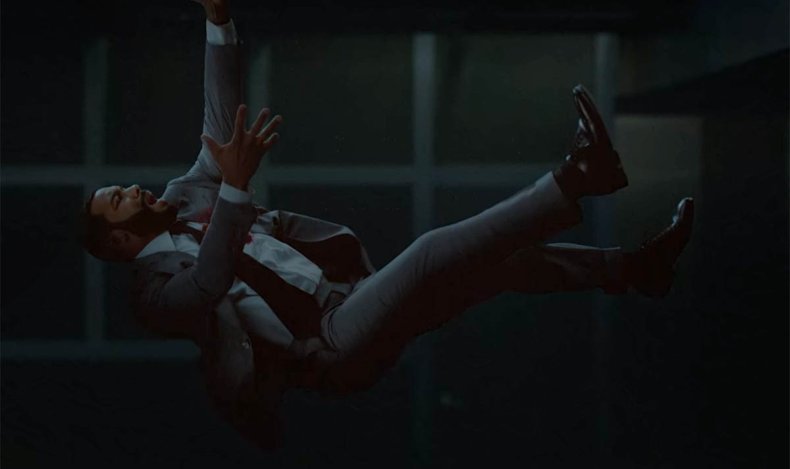 Here's what we know about the motives of the seven suspects in the midseason finale:
Saxe
Saxe tracked down Ghost with a gun after becoming resentful that Saxe could face jail time for trying to make Ghost face up to his crimes while Ghost goes free. In the closing minutes of the episode, we learn that he will be arrested for the evidence he got Dre to plant on Ghost to try and get him convicted for the murder of Terry Silver (Brandon Victor Dixon)⁠—a murder that Ghost actually committed.
Tommy
Tommy and Ghost have been close to killing each other across Power Season 6 following Ghost tricking Tommy into killing his own father (William Sadler) and Tommy's revenge murder of Ghost's great love, Angela (Lela Loren). The only thing stopping them from killing each other was the truce they declared in order to kill their mutual enemy Jason Micic (Mike Dopud)
However, after Jason was killed in Episode 9, their non-aggression pact was over, and Tommy got very riled up when Ghost confronted him in Episode 10 and said he was "leaving you behind" —but was he the one to pull the trigger?
Speaking to Entertainment Weekly, Power showrunner Courtney Kemp said: "Coming out of Episode 9, I think Tommy is pretty pissed off after Benny [Domenick Lombardozzi] was sent to kill him. And he's lost pretty much everything, so I think you will see the lengths to which he'll go to resolve certain issues."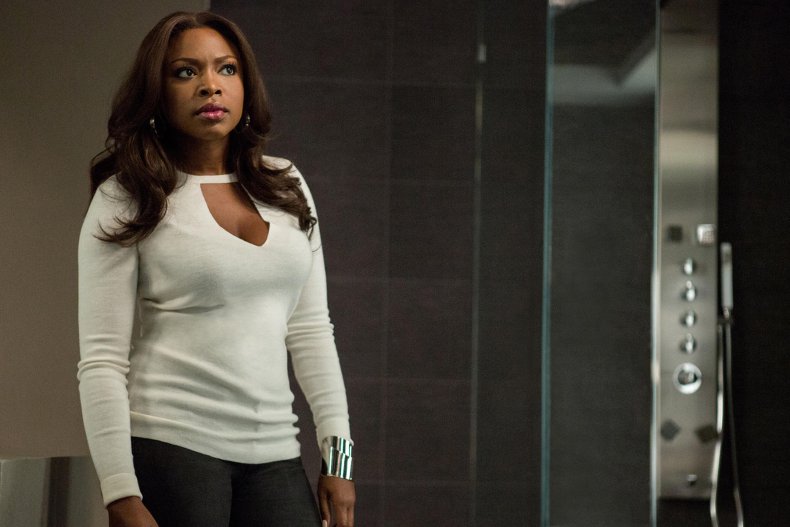 Tasha
Ghost's ex-wife Tasha may have more reason than anyone to take her estranged husband out. In "No One Can Stop Me," Ghost said he would not try and prevent their son Tariq from going to jail for the murder of Ray Ray (Marcus Callender), and we know that Tasha will do almost anything to protect her child. Additionally, he also finally agreed to a divorce in the episode, which fans would have presumed she would be pleased about. However, Naturi Naughton's face went through such a number of emotions, so it is possible Tasha may want to kill Ghost as revenge for divorcing her.
If that all was not enough of a motive, Ghost then threatened to turn her in to the police for killing LaKeisha Grant (La La Anthony), which may have been the final straw that sent her on a path towards murder.
Tate
Power Season 6, Episode 10 saw the final crack emerge in Councilman Tate's smiling facade as we saw him head towards Truth in a hoodie, ready to kill. After Ghost has all but destroyed his chances of political glory by abandoning him alongside his political strategist Romona Garrity (Cynthia Addai-Robinson), Ghost added insult to injury in "No One Can Stop Me" by bragging about his victory and Tate's failures.
As such, when Blanca Rodriguez (Monique Gabriela Curnen) tells Tate she has been unable to get a search warrant, meaning the case against Ghost is all but dead, Tate may decide to take matters into his own hands.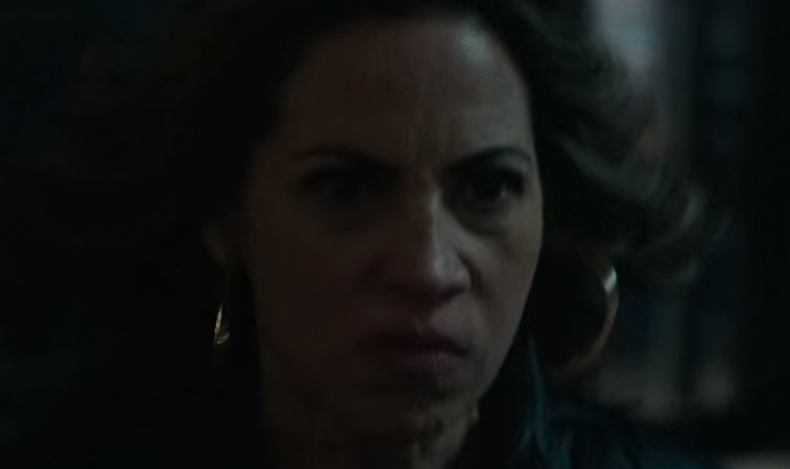 Paz
Of all the people who wanted Ghost dead, Angela's sister Paz was probably low on most fan's lists of who would actually commit the crime. However, she still believes Ghost had something to do with her sister's death (which he didn't), and so when Blanca's case against him implodes she may decide that she wants a bit of vigilante justice.
Kemp said of Paz's motive in an interview with TV Line: "If your kid sister fell in love with somebody that you literally 45 times said, "Stay away from. Stay away from him. Hey, you know who you should stay away from? That guy. And you know why you should stay away from him? Because you're gonna get dead." And then she showed up dead? Would you feel some type of way about that. Potentially, you might be like, "I am not down with the fact that my sister is not here anymore..."
She also added: "I also really wanted to put Paz in the forefront, to some extent, to let people in on the fact that we are quite serious about the fact that a gun has no gender. It has no race. It does not care. A gun is here for what it is here for. It is a weapon of destruction."
Dre
"No One Can Stop Me" leaves Dre desperate for revenge after Ghost sent footage that implicated Dre in Micic's murder to the police, leaving him facing jail time. Add this to Ghost calling him a "wannabe gangster" and "little bitch" when he asks him for money and a motive begins to form.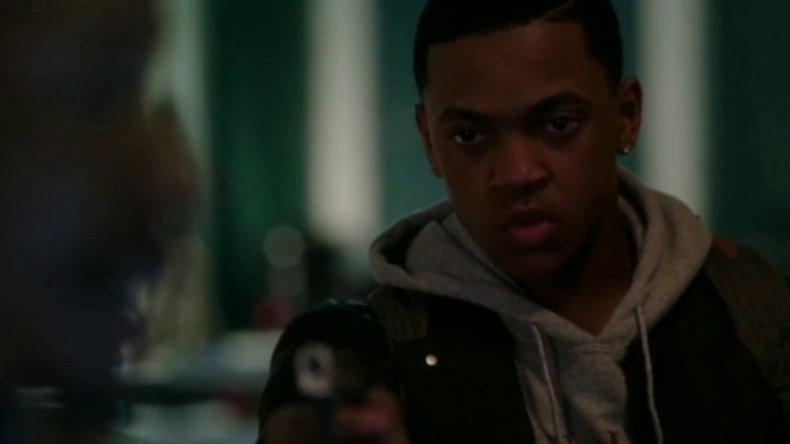 Tariq
Of the seven suspects, Tariq is the most uncertain. Though he was included in the montage that seemed to show people heading to turn in Ghost, his destination was less certain. Was he going to kill his father to protect his mother, or was he taking his father's advice and turning himself in for murdering Ray Ray, hoping to get a reduced sentence by ratting out his father?
Unfortunately, Kemp is giving nothing away. When asked by Entertainment Weekly about Tariq's motives, she said: "You're asking some very specific questions that I cannot answer, so I guess I can't answer that one. You saw what you were supposed to see."
She also told the website: "All of those people have a really good motive to shoot him, and that Blanca has a good motive to arrest him, and that it could be any one of those people who could have pulled the trigger as she was on her way to serve an arrest warrant, right?"
We are likely to get more answers when Power Season 6 returns on January 5 for a final five episodes that Kemp has teased take inspiration from the film Rashomon, suggesting we will see the shooting of Ghost from multiple perspectives before finding out who actually fired that (probably fatal) shot.
Power Season 6 returns on Sunday, January 5, to Starz