'Power' Season 6, Episode 11 Recap: All the Clues Revealed About Who Killed Ghost
Power Season 6 has returned on Starz, with Episode 11 giving us an idea of what the series' final run will look like. As confirmed by showrunner Courtney Kemp, each of the remaining episodes will focus on a different suspect for the murder of Ghost (played by Omari Hardwicke), who Kemp confirmed is definitely dead in a post-episode interview. Dre (Rotimi Akinosho) was the focus of the first episode, which gave viewers their first pieces in the puzzle of who killed Ghost.
As we previously noted in our Power Season 6 recap, the suspects for the murder of Ghost include Dre, Rashad Tate (Laurenz Tate), Tasha St. Patrick (Naturi Naughton), Tariq St. Patrick (Michael Rainey Jr.), Cooper Saxe (Shane Johnson), Tommy Egan (Joseph Sikora) and Paz Valdes (Elizabeth Rodriguez). However, two suspects were seemingly eliminated in Episode 11 of the Starz series.
The first of these was Dre, who met a nasty end in the episode, titled "Still Dre." 2-Bit (Michael J. Ferguson) and Spanky (Omar Scroggins) filled his jail cell with towels soaked in gasoline, which they then set alight, in a hit put out by Ghost before his death. Before Dre was murdered, however, we learned that Dre had been hired by Tate to kill Ghost, but that by the time he arrived at Truth to commit the crime, Ghost had already been shot.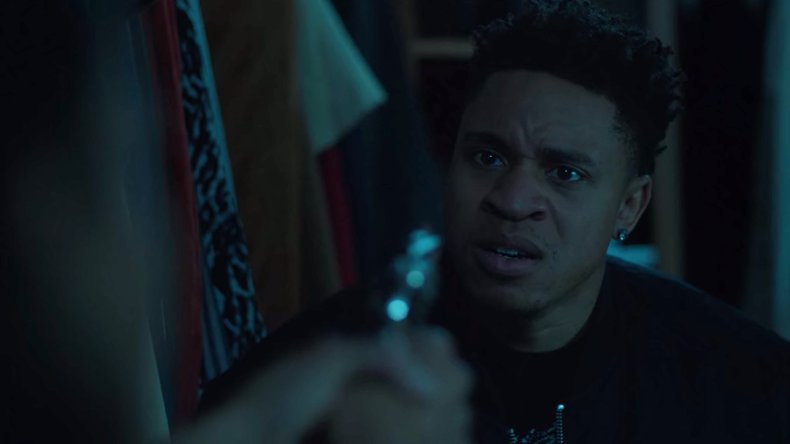 This not only seems to suggest that Dre did not kill Ghost, but that Tate didn't either⁠—why, after all, would he commit the crime himself after hiring Dre?
Speaking to TVLine, Kemp said she decided to kill Dre in the first episode after the midseason finale as a piece of fan service. She said: "First of all, because I knew that the story was going to be drawn out over five weeks, I wanted to give the audience something they desired very early. I wanted to give a nice big treat at the front, and the big treat of course is his death. Congratulations, everyone. He's dead. I just thought that would be really great for them."
Elsewhere, there are a few other clues or possible red herrings dotted through the episode. For example, we see Tariq trying to get a gun from Dre "for protection," suggesting he is on the hunt for a murder weapon. The episode also ended with Paz going speaking to Blanca, suggesting this is the next suspect we will focus on. This was confirmed by Kemp in an Entertainment Weekly interview, and suggests that she too is not the one who shot Ghost⁠—after all, it would be a huge surprise if we found out who killed him with three episodes left to go.
Another character was also ruled out of the murder in Power Season 6, Episode 11. After Dre hears the gunshot that killed Ghost, he bumps into Blanca Rodriguez (Monique Gabriela Curnen), eliminating her as a suspect (though Blanca was never one of the main suspects, this removes one character from the fan theory that it is someone who we are not expecting who actually shot Ghost).
As for whether Ghost is really dead, all fans get in "Still Dre" is a news report detailing his death, but we never see the body. Kemp, however, confirmed to EW: "Ghost is definitely dead."
Power Season 6 continues Sundays at 8 p.m. ET on Starz.