'Power' Season 6, Episode 11 Release Date: When Does 'Power' Return?
The Power midseason finale left fans with the ultimate cliffhanger, with Ghost's (Omari Hardwick) life hanging in the balance after being shot. The Starz series, however, will not air its latest episode (Season 6, Episode 11) until 2020, when the network will air the last ever five episodes of the show.
In an interview with Deadline, Power showrunner Courtney Kemp said: "The last season asks a specific question with the first ten episodes, and answers it with the last five." Then, in an interview with the same website following the midseason finale, she confirmed that this question would be "who shot Ghost?"
In the final five episodes, we will get an answer to this question, with Kemp teasing: "All the clues are there. Honestly, I feel as though I've just served you a delicious mystery, now time to figure out whodunnit."
However, those episodes will not start until 2020, with Season 6, Episode 11 airing on Starz on Sunday, January 5 and the remaining four airing weekly after that. This was confirmed in an Instagram post from executive producer Curtis "50 Cent" Jackson, who wrote: "Jan 5 Power will be back 5 more episodes."
When asked by Entertainment Weekly what fans can expect from these episodes, Kemp said: "It is a jigsaw puzzle. It's a new way of telling story for us, and it's going to push the audience to look at the show in a different way. It's not the same old Power as you've seen it. It will feel different."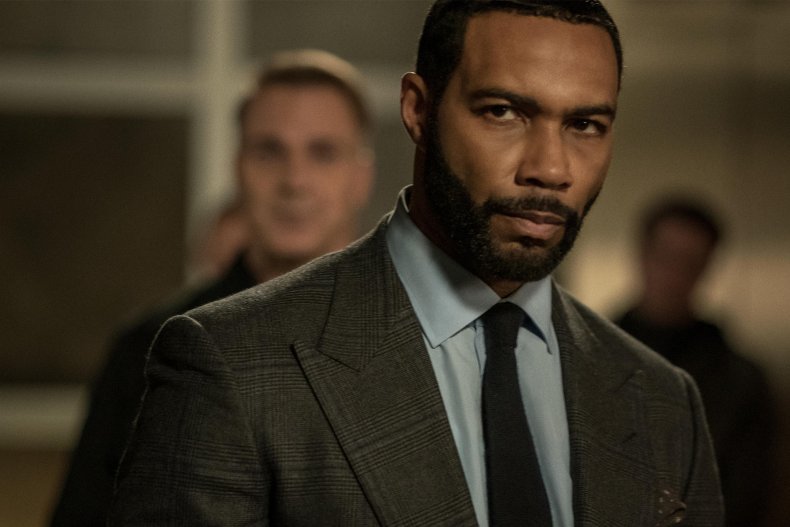 This hints that Ghost is in fact dead in Season 6, Episode 11, and the rest of the episodes will deal with the aftermath of that. After all, the show has a history of pulling this trick⁠—Angela Valdes (Lela Loren), for example, was shot in the Season 5 finale and then died at the start of Season 6.
However, Kemp refused to confirm to Deadline that the series' lead character was dead, saying he was, "shot, I didn't say killed. She later added: "He was clearly shot. I'm not going to say anything else."
Though there are only five more episodes of Power proper left, these will not be the last time we get to spend time in the universe of the show. Kemp teased a number of spin-offs to Deadline, including the Mary J. Blige-starring Power Book II: Ghost. She said: "One of the spinoffs takes place in the future a little bit, one of them takes place in the past a little bit."
Power Season 6, Episode 11 airs Sunday, January 5 at 8 p.m. ET and from midnight on the Starz app