'Power' Season 6, Episode 12 Recap: Paz-Centered Episode Proves Ghost Is Really Dead
After Power Season 6, Episode 12, the Starz series has just three episodes left, with five suspects remaining in the case of the shooting of Ghost (played by Omari Hardwick). The latest episode of Power, titled "He Always Wins" seemed to confirm that he is definitely dead and ruled out Paz (Elizabeth Rodriguez) as a suspect while providing yet more clues as to who murdered St. Patrick.
What happened in Power Season 6, Episode 12?
After she has a prophetic dream in which she meets Ghost covered in blood, Paz wakes up and sees on the news that he is running for office as the running mate of Loretta Walsh (Donna Murphy). Paz starts to try and get someone to help her find justice for her sister Angela (Lela Loren), who Paz is still convinced was killed by Ghost.
Her first point of call is Tasha (Naturi Naughton) who is unwilling to help her—if Ghost dies or gets arrested, she stands to lose everything both for herself and Tariq (Michael Rainey Jr.). Plus, Tasha gives the episode its title when she tells Paz she does not want to go against her as "he always wins." This scene could be significant, as it seems to be a major clue that Tasha was not the one who pulled the trigger on Ghost.
Paz's next port of call for help is Cooper Saxe (Shane Johnson), but he also seems unable to help her. When Paz visits Angela's old office, she learns that Saxe has been fired from the police for major misconduct, and when she goes to his house she gets a double helping of bad news: Saxe is unwilling to help her, and Angela was in trouble when she died and was facing charges of conspiracy to murder.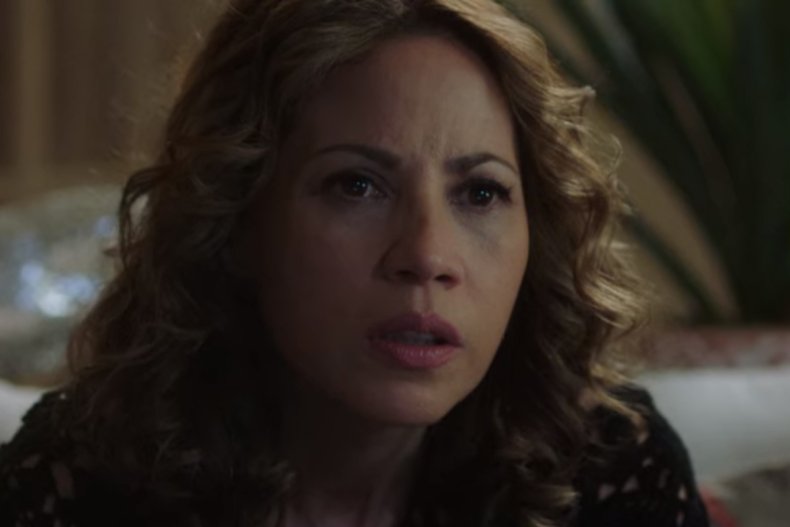 Finding no help from the others, Paz takes Ghost's gun and starts to consider taking matters into her own hands. Unlike almost every other Power character, however, Paz does not resort straight to violence. Instead, she returns to Angela's old office to speak to Jacob Warner (Evan Handler), telling him that she is willing to give him some evidence that will incriminate Ghost, even if it means incriminating Angela at the same time and therefore losing her pension.
He agrees, and next in Season 6, Episode 12 we see Angela's coffin excavated to find a burner phone Paz placed in there. Unfortunately, the SIM card is destroyed, which means they only have a few inconclusive outgoing messages to look at. Forced to find yet another way to try and find justice, she agrees to wear a wire and go talk to Ghost.
She does this, and it goes very badly as Paz tries to also get him to confess that he murdered Angela (Power fans will remember that it was actually Tommy who shot her). He does not admit to anything that incriminates him, but he does say enough to prove Angela was breaking the law, losing Paz and son Junior (Kevin Rodriguez) his pension.
After her final option does not work, she tries to pay Tommy (Joseph Sikora) to kill Ghost, but he refuses. This might rule him out as a suspect too, though events later in "He Always Wins" seem to suggest he cannot be crossed off the list just yet.
The episode, however, briefly introduces another suspect as Junior takes her gun and tries to take matters into his own hands. However, Paz manages to stop him, before deciding that she might try to take a shot at the man she blames for ruining her life. She gets a few feet away from Ghost, but does not go through with it. With Dre (Rotimi Akinosho) eliminated as a suspect in Episode 11, and now Paz out of the running, only Tommy, Tariq, Saxe, Rashad Tate (and maybe Tasha) remain as the main suspects, though there have been some hints that canny campaign strategist Ramona Garrity (Cynthia Addai-Robinson) might have some secret motives.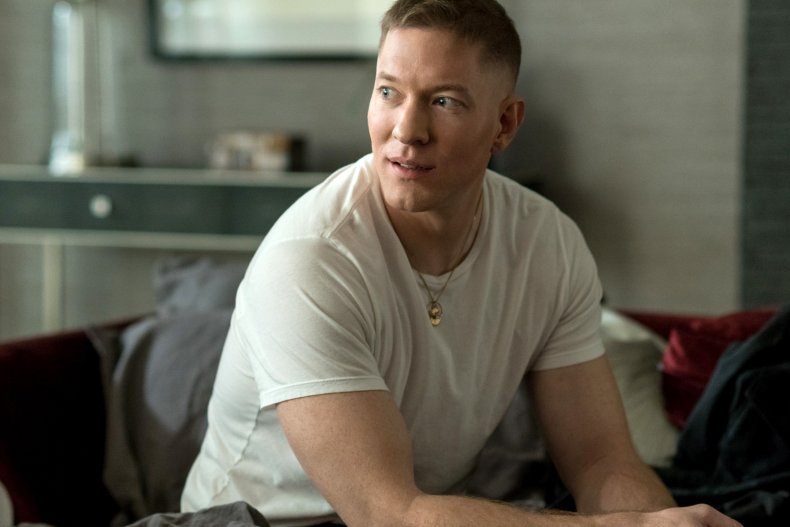 After Paz backs out of killing Ghost, the episode takes us to the following day, where we learn that Ghost was killed at 11:45 p.m. Some Power fans have theories that Ghost might not be really dead, but Episode 12 then seems to confirm that he is by taking us to the office of his lawyer (Geoffrey Owens), who reveals that his will features a large inheritance for her.
As Paz tries to decide what to do with that money and whether to take it, she finally finds out that Tommy killed Angela. This means that she can take the money without guilt and keep Junior in college, but it also means she has to decide what she wants to do about Tommy. She goes to his apartment with the gun, but before she potentially becomes a murderer she find his home cleared out.
So far, this seems like the most suspicious thing that any of our remaining suspects have done—why would Tommy get out of town the day after Ghost had died unless he had something to do with it? There are a few other options—maybe Tommy thinks this is a retaliation for Ghost's murder of Jason (Mike Dopud) and so goes on the run in case he too is killed, for example.
However, the promo for the latest episode seems to suggest that our next episode might be focused on Tommy, meaning that viewers of the Starz show might soon get some answers.
Power Season 6 continues Sundays at 8 p.m. ET on Starz.
'Power' Season 6, Episode 12 Recap: Paz-Centered Episode Proves Ghost Is Really Dead | Culture