'Power' Season 6, Episode 13 Preview: Where Has Tommy Gone and Did He Kill Ghost?
Power has just three episodes left on Starz, and the most recent one will follow on from the cliffhanger of the last episode that saw Tommy Egan (played by Joseph Sikora) go missing the day after Ghost (Omari Hardwick) was shot and killed. Sikora, however, will be appearing in Power Season 6, Episode 13 (titled "It's All Your Fault") suggesting we will start to get some answers about his role in the death of his former friend, as well as see how Paz (Elizabeth Rodriguez) deals with the revelation that Tommy was the one who killed Angela (Lela Loren).
Though Tommy appears in the promo for the episode, the synopsis for the episode suggests that he too may be meeting his end in the episode. It reads: "James 'Ghost' St. Patrick seeks vengeance. His former drug partner and brother-in-arms must pay for the ultimate betrayal."
However, the fact that Ghost is still alive in this synopsis confirms that at least part of Episode 13 will be set on the same day that Episodes 11 and 12 were, the day of Ghost's death. However, the promo also suggests that Tommy was unable to shoot Ghost that day due to problems of his own. If this is the case, then this would eliminate perhaps the biggest suspect of all, and leave us with Tasha (Naturi Naughton), Tariq (Michael Rainey Jr.), Saxe (Shane Johnson) and Tate (Laurenz Tate) as suspects.
Episode 13 also sees the partner of Benny Civello (Domenick Lombardozzi) looking for him. Fans will remember that Benny was killed by Tommy before Power went on its midseason break. If Benny's partner finds out that Tommy stabbed Benny to death, she might get one of her underworld connections out looking for Tommy. This could change the meaning of the ending of Episode 12: Tommy may have gone because he is hiding from Benny's partner rather than because he has shot Ghost.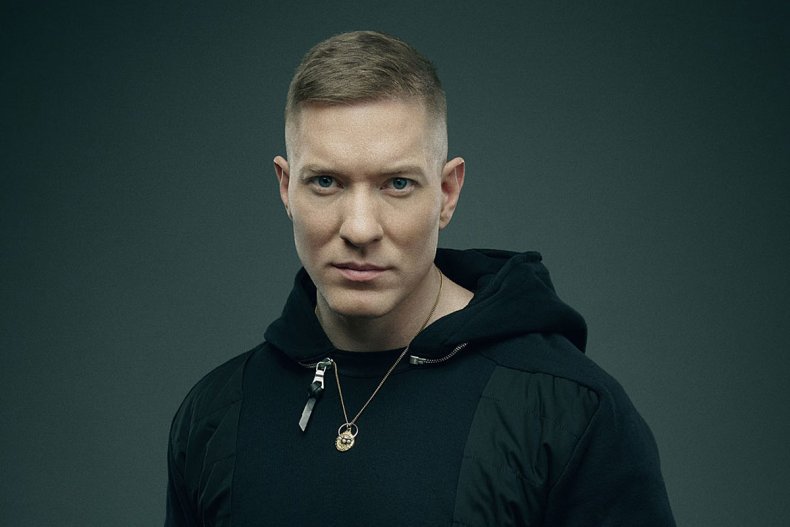 This seems to be hinted at by Tommy himself in the trailer when he says: "The truth was a lot more complicated than I thought." This statement could also hint that Tommy may know something about who killed Ghost if he did not do it himself.
Although most of the episode, like the two before it, seems to be set on the day of Ghost's death, like the other two episodes it may also feature a coda set after his murder. This seems to be where the scenes from the promo that see Paz confronting Tommy are likely from, suggesting she finds wherever he is in hiding and may even kill him—after all, we now know she is carrying a gun on the day after Ghost's death.
Although the Power creators have offered absolutely no hints about what fans can expect from "It's All Your Fault," Curtis '50 Cent' Jackson did take some time to troll fans who have found themselves annoyed by Power's new Rashomon-inspired structure. On an Instagram post, the "In Da Club" hitmaker wrote, "y'all don't like POWER this week, don't worry next weeks worst."
Power Season 6, Episode 13 airs Sunday, January 19 at 8 p.m. ET on Starz.