'Power' Season 6, Episode 13 Recap: Tommy Knows Who Shot Ghost
Another episode of Power down, another suspect in the mystery of who shot Ghost (Omari Harwick) eliminated. This time, however, it was the person many fans of the Starz show thought was the most likely suspect, Tommy Egan (Joseph Sikora), who we saw have a massive change of heart in Power Season 6, Episode 13, titled "It's All Your Fault."
However, we are literally moving closer to the killer. While Dre (Rotimi Akinosho) and Paz (Elizabeth Rodriguez) were outside of the nightclub when the fatal shot was fired, Tommy was actually in Truth and saw the murderer. Of course, the Starz series did not show us who it was, and now Tommy has gone to a new life in California—an idea he gets after seeing an orange juice bottle at his mother's breakfast table.
Previously, many thought Tommy was the prime suspect because he thought that Ghost had killed LaKeisha (LaLa Anthony), when in fact as Power fans know it was really Tasha (Naturi Naughton) who killed her after she turned informer. In Season 6, Episode 13, however, Tommy finally found out Tasha's role in his girlfriend's death, and went to confront Tasha about it, nearly killing her in the process. However, he let her live, as he had bigger fish to fry.
Most of the episode saw him trying to track down an illegal wiretap that incriminated him, which Benny (Domenick Lombardozzi) had given to his niece Elisa Marie (Mattea Conforti) before Tommy murdered him. Tommy takes her hostage and offers to return her when her Aunt Dolores (Debi Mazar) gives him the recording.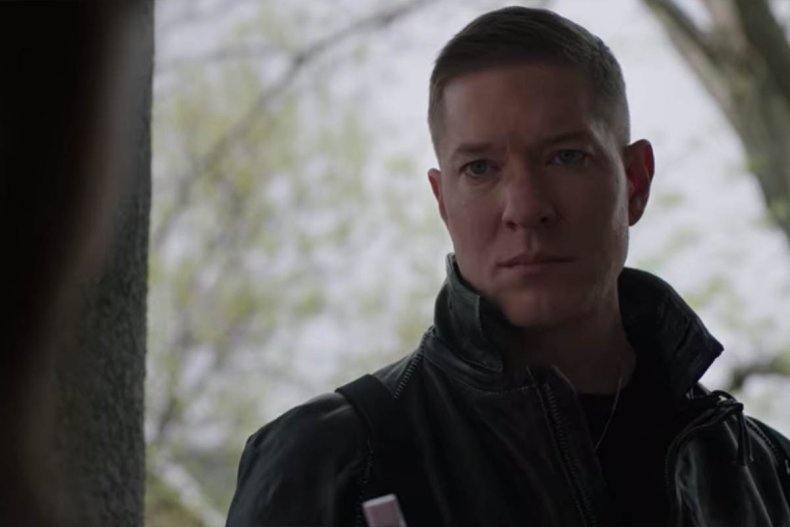 However, before he can action this plan, he is visited by Paz, who tries to get him to kill Ghost—a scene we previously saw in the last episode. Just as soon as he has kicked her out, he moves Elisa Marie in a car and the pair have a heart to heart, interrupted when he gets a call from 2-Bit (Michael J. Ferguson) from prison (a call we saw in Episode 11). Tommy finds out that the warehouse raid that nearly killed him and Ghost earlier in the episode was orchestrated by Dre, which makes him realise that his loyalties still lie with Ghost.
"I was wrong about my brother, and now he's in trouble so I have to help him out," Tommy says to Elisa as he lets her go back to her aunt." Tommy rushes to help his friend, calling on Tariq to join him. However, Tariq is still furious with his father (furious enough to kill him, perhaps?) and refuses to help.
On his way to Truth, he is set on by Vincent (Joe Perrino) and his goons, which delays him, and means that by the time he gets to Ghost he is too late. Tommy sees who shoots him, but is unable to kill them. "Let it go," Ghost told him, a major clue as to who shot him. The fact that Ghost wants Tommy to let the killing go and does not want his death to be avenged suggests that the killer is probably someone close to him (Tariq or Tasha) rather than someone like Saxe (Shane Johnson) or Tate (Laurenz Tate). In this moment "It's All Your Fault" also properly confirms that Ghost died, as we actually see the body for the first time.
After Ghost's death, Tommy gets out of New York, but not before visiting his mother, who gives him what Ghost left him in his will (which we do not see), killing Spanky (Omar Scroggins) and visiting Elisa Marie, who gives him all the recording to destroy. This gives Tommy a clean break to go to L.A.—perhaps teasing a spin-off that will show us the West Coast adventures of Mr. Egan.
Power Season 6 continues Sundays at 8 p.m. ET on Starz.