'Power' Season 6, Episode 14 Spoilers: Tate Leans on Tasha to Take Out Ghost
With just two episodes left, Power still has four suspects in the mystery of who shot Ghost (Omari Hardwick), with Tasha (Naturi Naughton), Tariq (Michael Rainey Jr.), Saxe (Shane Johnson) and Tate (Laurenz Tate) all without alibis as we go into Season 6, Episode 14, titled "Reversal of Fortune," due to air on Starz on Sunday, January 26.
According to multiple sources, including Digital Spy, however, two suspects will be eliminated in the penultimate episode, leaving the finale to reveal which of them is the true killer.
If the Power Season 6, Episode 14 trailer is anything to go by, the episode will focus on Tasha and Tate, which suggests that both of them may be eliminated in "Reversal of Fortune" as suspects, despite 50 Cent's leak of a potential ending that showed Tasha pulling the trigger on her former husband.
Since Episode 11, each episode of Power has ended by mentioning the suspect who the next episode will focus on. Episode 11 ended with Paz (Elizabeth Rodriguez) going to visit the FBI and Episode 12 ended with her searching Tommy's (Joseph Sikora) empty apartment, only for the next episode to focus on Paz and Tommy respectively. As Episode 13 finishes with Tommy hearing on the radio that Tate may take Ghost's place on Loretta Walsh's (Donna Murphy) election ticket, this suggests that he will be at the center of "Reversal of Fortune."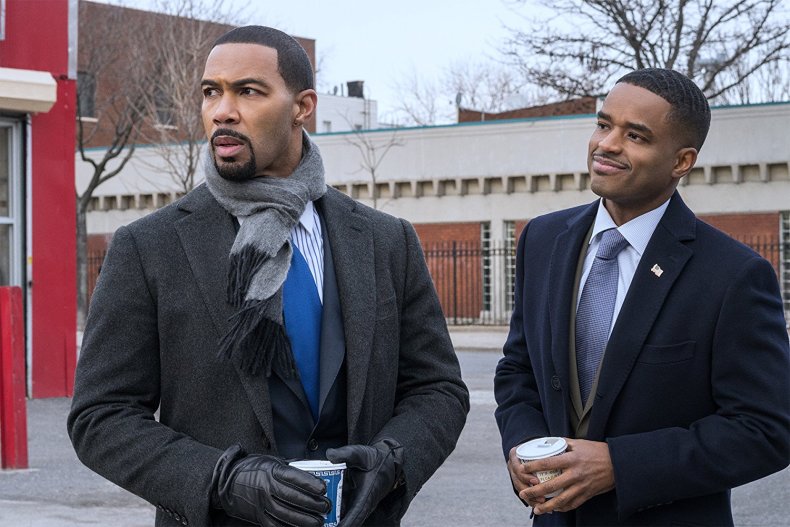 However, the Power Season 6, Episode 14 promo seems to suggest that the story of how Tate spent the day of Ghost's death will be linked to that of Tasha. In the preview, we see Tasha tell Tate, "he's already unstoppable," presumably talking about Ghost, to which Tate replies, "unless you stop him, Tasha." Already on Power we have seen Tate try to kill off Ghost by encouraging a third party to do the killing for him⁠—in Episode 11, he paid Dre (Rotimi Akinosho) to commit the crime, though by the time he arrived at Truth someone had already shot Ghost.
Tate's hands-off approach may eliminate him as a suspect, unless as an accessory to murder, as it seems unlikely that this shrewd political operator would get his hands dirty and kill Ghost himself and risk jeapardizing his chances at political power. Tasha remains a possible suspect, though some have read 50 Cent's Instagram post where he screenshotted a Newsweek article about the many fake endings the cast of Power shot as proof that the footage he leaked is not the actual ending of the show.
One person who is conspicuous by his absence in the Season 6, Episode 14 trailer is Saxe, who has kept a fairly low profile in the last few episodes. Could this be a hint that Starz is keeping the big revelations about his role in Ghost's death until the end of the show?
As for Tariq, meanwhile, the trailer for the new episode suggests that he may consider working with the police to get his father arrested rather than committing a patricide. We see Blanca (Monique Gabriela Curnen) ask him, "How'd you like to put James St. Patrick behind bars?" though we do not hear his reply. And with Power showrunner Courtney Kemp on record as being a big fan of Shakespeare, she may have taken a leaf from the Henry VI, Part III and put a son who has killed his father into the final episode of Power.
Power Season 6, Episode 14 airs on Sunday, January 26 at 8 p.m. on Starz.