'Power' Season 6, Episode 7 Recap: What Happened in 'Like Father, Like Son' and Who Died?
Power Season 6, Episode 7, titled "Like Father, Like Son" saw all the pieces of the end of the series start to come together as Tariq (played by Michael Rainey Jr.) looks set to become the next Ghost. The Starz show also saw the real Ghost (Omari Hardwick) forced to continue his truce with Tommy (Joseph Sikora)—at least until they can get rid of their common enemy.
What Happened in Power Season 6, Episode 7?
Following Ghost's realisation last week that his son Tariq had helped Tommy in his murder of Proctor (Jerry Ferrara), he is determined to terrify him into better behavior. In an unconventional bit of tough parenting, Ghost did this by waking Tariq up with a gun and taking him to the crime scene to see the mess he had been part of and steals his drug money.
Tommy doesn't know that Ghost knows what happened with Proctor, so he gives LaKeisha (La La Anthony) a gun to protect herself, not knowing the threat is closer than he realises. However, it might not be Ghost she needs to protect herself from. When she realises some of her product is missing (which was stolen by Tariq), she blames 2-Bit (Michael J Ferguson) who makes a big mistake in laying hands on her. This forces Tommy to fire him, leading 2-Bit to try and get in his boss's good books by grabbing Dre (Rotimi) and bringing him to Tommy.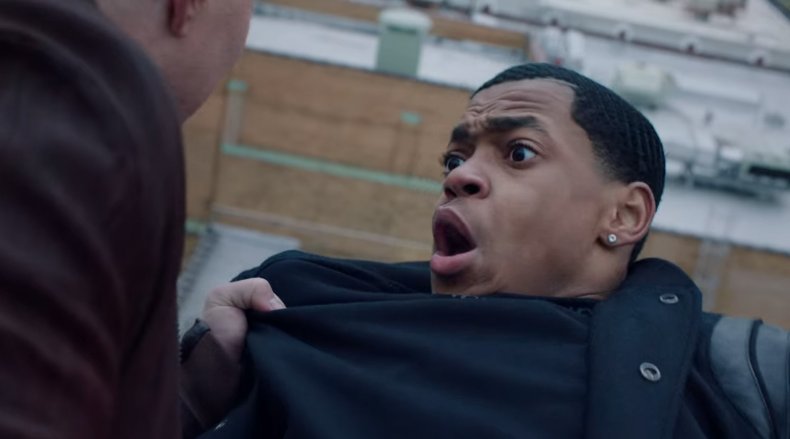 Meanwhile, the Tate (Laurenz Tate) campaign hits some trouble after campaign staffer Derek (Ari Butler) catches the Councilman having sex with his wife Cassandra (Candace Maxwell). He threatens to take his research with him to his opponent, so Ghost pays him off with a top job, while Cassandra signs an NDA in exchange for the DNC's backing in her future congressional race. Tate also pulls some strings to try and get Tariq into an elite prep school as part of Ghost's plans to set Tariq straight.
Tate also finally reunites Dre and his daughter Heaven, but this isn't enough to get him out from under Saxe's (Shan Johnson) thumb after he forces him to wear an electronic tag and threatens to have him arrested. However, Saxe is later fired by his bosses, so his power may be waning.
Also trying to sort Tariq out is Tommy, who dangles his godson over the roof of a building after he discovered Tariq stole his drugs, ending their alliance and leaving Tariq on his own. In fact, people being pressured to leave the drug game is a recurring theme of Power Season 6, Episode 7, as LaKeisha too is approached first by Ghost, who offered her money to go to Atlanta, then by a henchman who holds a knife to her throat until she shoots him dead.
She calls Tommy to help get rid of the body, interrupting his meeting with Dre, who 2-Bit managed to snatch. However, he then got away after BG (Avery Mason) believed his story about wanting to speak to his daughter one more time, allowing Dre to grab his gun and shoot him when he got too close, bringing the "Like Father, Like Son" body count to two.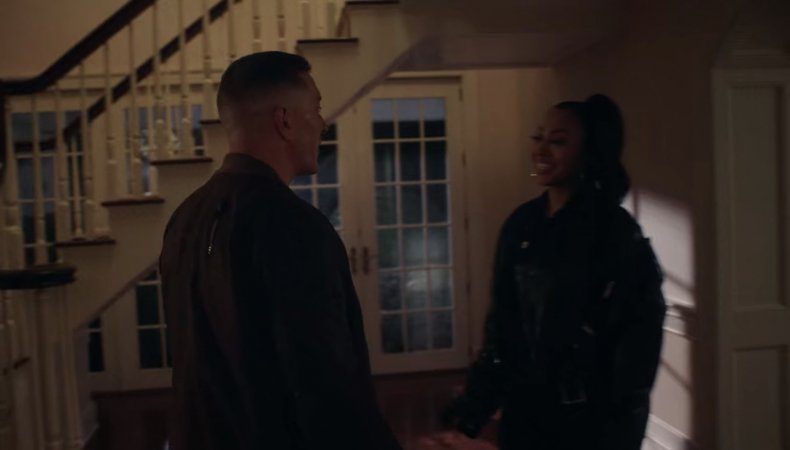 Tommy, furious with Ghost after he believes he sent a goon to threaten LaKeisha, confronts him during his meeting with Jason (Mike Dopud). Just as we think we are finally getting the big Tommy/Ghost confrontation we have been promised throughout Power Season 6, Jason intervenes, saying that if they work together he will lower the taxes each of them are paying him, whereas if they remain feuding he will double their dues and kill the other one if either of them manage to murder the other. They form a truce—at least until they can kill Jason.
The episode ends with a happy ending (for now) for LaKeisha after Tommy buys her the house she wanted in the suburbs to get her out of the game. As LaKeisha seems to get out, Tariq goes deeper in, with his mother Tasha (Naturi Naughton) promising to teach him the game at the end of the episode.
However, this being Power, things are unlikely to end well for either Tariq and LaKeisha⁠—and with three episodes left until the Season 6 midseason finale, things could go bad sooner rather than later.
Power airs Sundays at 10p.m. ET/9p.m. CT on Starz