'Power' Season 6: How Many Episodes Are Left in the Series and What Fans Can Expect From Them
After nearly six years of drama, Starz's hit series Power is nearly over—with just a few episodes of Season 6 left. Power showrunner Courtney Kemp, however, has promised plenty of drama in this final run, as well as a big formal experiment for the show that, as Episode 11 promised, will move away from Ghost (Omari Hardwicke) as its main character for its ultimate broadcasts.
How many episodes of Power are left?
As of January 7, only four episodes remain of Power Season 6. Starz has released all but one of the episode titles for these remaining installments, which are as follows:
Episode 12: "He Always Wins"
Episode 13: "It's All Your Fault"
Episode 14: "Reversal of Fortune"
Episode 15: TBA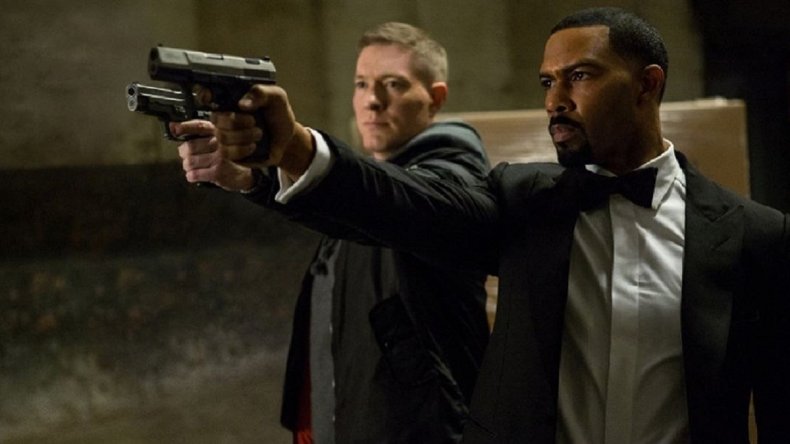 As Kemp previously revealed, each of these episodes will focus on different suspects on the killing of Ghost. Season 6, Episode 11 started this off by focusing on the life (and fiery death) of Dre (Rotimi Akinosho). Who the remaining episodes will focus on has not been revealed, with the exception of Episode 12, which will revolve around Paz Valdes (Elizabeth Rodriguez). She blames Ghost for the death of her sister, Angela (Lela Loren).
In an interview with Entertainment Weekly, Kemp said of these remaining episodes: "It was an idea that came out of the writer's room last year that I thought was so interesting because no one had ever done it, which is to retell the same day in premium television. Obviously inspired by Rashomon [a Japanese film where a murder is told from multiple perspectives], but given the idea that we could see this last day of Ghost's life, which was previously all in his perspective, from the perspective of all of the suspects.
"It's also inspired by people always asking me if there are deleted scenes. And a lot of our deleted scenes over the years have been any scenes that Ghost wasn't in. If episodes were too long, we would get rid of scenes that didn't have Ghost in them, because it's ultimately from his perspective, so this gives us the chance to show the audience what's happening when you're with Ghost and not the other characters."
Though various spoilers are starting to emerge out of what might happen in those final episodes, Kemp also revealed that they had filmed a number of fake endings. She told Deadline: "It turns out that very often content slips away from us, so we've got a lot of different endings and false ending, real endings and truthful endings, all in the can."
One thing fans should not expect, however, is a happy ending for the remaining characters. She added, "It would've been very easy to write a happy ending for this show. It would've been very easy to write Ghost and Angela ride off into the sunset together, and it would've been so cheap—like so, so cheap."
Power Season 6 airs Sundays at 8 p.m. ET on Starz.