'Power' Season 6 Spoilers: Joseph Sikora Interview Gives Fans a Big Hint About Who Shot Ghost
Power fans have just one more week before they find out whether Tasha St. Patrick (played by Naturi Naughton), Tariq St. Patrick (Michael Rainey Jr.) or Cooper Saxe (Shane Johnson) shot and killed Ghost (Omari Hardwick) on the Starz show.
Joseph Sikora, who plays Tommy Egan on the show, however, recently gave an interview which might help us narrow down exactly who will be revealed as the shooter on Sunday, February 2.
In the interview, Sikora talks about why his character did not kill Tasha when he had the chance in Power Season 6, Episode 13, after he discovered that Tasha was the one who killed his girlfriend LaKeisha (La La Anthony). On the TVInsider podcast, Sikora said, "Tommy chose Tariq in that scene. More than Tasha, Tommy chose Tariq.
"I think Tommy did the most loving thing he possibly could do when he pushed Tariq over the edge of the building and basically told him in a nutshell, 'I'm walking away from you because if I don't, I'm gonna have to kill you.' That's just how it goes. So, by not killing Tasha he left his nephew—his godson—with a mother. And that was the kindest, most loving thing he possibly could have done."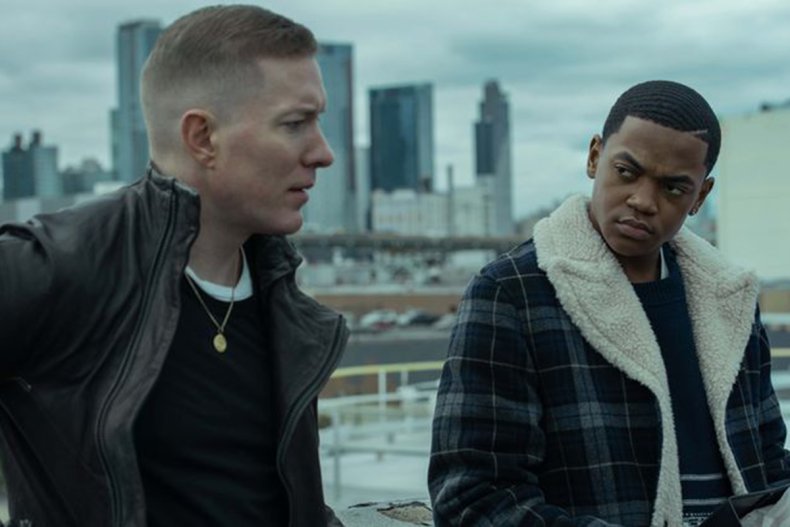 This comment gives new context to another scene in Season 6, Episode 13, where Tommy walks into Truth and sees that Ghost has just been shot. Looking up into the balcony, he sees the shooter and gives a pained look, saying 'What?!'" He aims his gun at the shooter, but does not fire a shot.
This scene, combined with Sikora's comments on the podcast, seems to suggest that Tariq could be the shooter, and what we are seeing in this scene is Tommy dealing with the regret that he let his godson go and in doing so got his best friend killed.
Additionally, the last person Tommy saw before entering Truth was Tariq, who refused to help Tommy save Tariq's father. As such, Tommy's emotional outburst could also be partly due to surprise at the realisation that the person Tommy needed to protect Ghost from was his own son.
Power fans could also potentially read this as a clue that Tasha killed Ghost, and what we are seeing in Tommy's face is anger that he let Tasha go and she killed another person that he loves. However, he is more likely to have shot her once he saw her on the balcony.
Fans will not find out exactly what Tommy's look means until the finale airs on Sunday. Power Season 6 concludes on Sunday, February 9 at 8 p.m. ET on Starz.