How to Watch 'Power' Season 6 Premiere: Live Stream, Channel, Air Time and More Info
The end is near for the Starz original series Power. The show, starring Omari Hardwick as the beloved gangster James "Ghost" St. Patrick, will premiere its sixth and final season on Sunday, August 25.
The season premiere kicks off at 8 p.m. ET on Starz, and viewers can also stream it on the network's website or the Starz app, although you'll need a cable provider login to access. Customers with Hulu Live TV subscriptions and premium channel features will also be able to livestream the Power premiere.
Power picks up where it left off in the shocking Season 5 finale: Although it seemed like Ghost's lover, Assistant U.S. Attorney Angela Valdez (Lela Loren) was murdered by his longtime partner Tommy Egan (Joesph Sikora), the Season 6 trailer revealed Angela was very much alive. Her survival will open the floodgates of drama for both Ghost and Tommy, who was originally aiming for his friend when he fired the bullet that nearly killed Angela.
Showrunner Courtney A. Kemp says the incident will only heighten the bad blood brewing between the two men. "I think there are two things that are going on, right? Which is Ghost tricked Tommy into killing his own father, and then Tommy took aim at Ghost in return," she told Hollywood Life on Tuesday.
Get your unlimited Newsweek trial >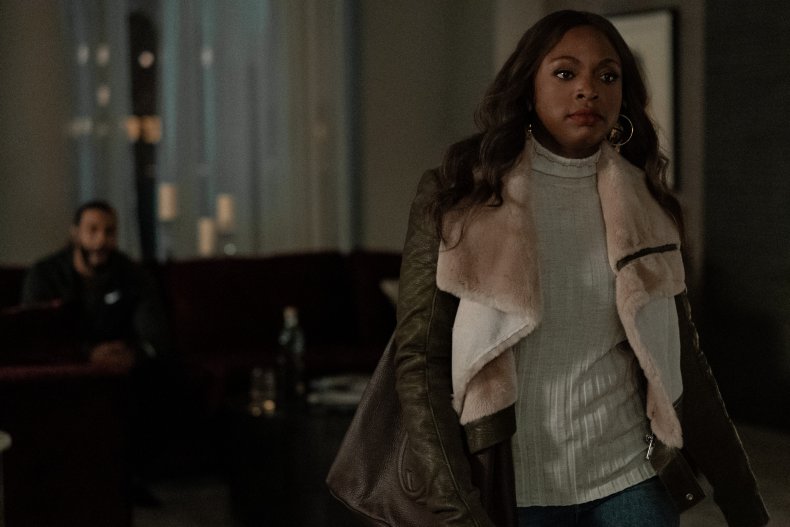 "But there's another thing that's happening, which is that the enemy of my enemy is my friend," Kemp added. "So at some point this season, I can tease that Ghost and Tommy will have a common enemy. And so there may be a temporary rapprochement having to do with eliminating that common enemy."
While Ghost adding Tommy to his ever-growing list of enemies seems inevitable, there may be a new one that could crack his hard exterior: Ghost's son, Tariq.
Tension between father and son has mounted since the show began. Following the Season 5 death of Kanan (Curtis "50 Cent" Jackson) Tariq's disdain towards his father will only increase.
Get your unlimited Newsweek trial >
"Tariq has an incredible arc this season because he really is caught," Kemp explained. "The person he loved most was Kanan and he was instrumental in Kanan's demise. He sacrificed Kanan for the family, right? Now he's got his divided loyalties because he's got his dad, who he feels has lied to him his whole life and feels like he isn't supportive of him, doesn't take care of him when Kanan was taking care of him. And then he's got Tommy on the other side, who he loves, but if Tommy's going to kill his dad, then how could he possibly pick Tommy?"
She adds that Tariq will be trying to make a name for himself.
"He's still bitten by the criminality bug. I always said that Tariq is half each of his parents. So he's half Ghost and Tasha [Naturi Naughton], which means he's all criminal."
If previous seasons of Power are any indication, fans shouldn't expect the series to have one big happy ending. As the Season 6 trailer says, after all, it's the "final betrayal."
How to Watch 'Power' Season 6 Premiere: Live Stream, Channel, Air Time and More Info | Culture