Betrayal is no stranger to Power, but on the sixth and final season of the Starz original series, the lies and deceit that spawned at the beginning of the show will come full circle for many of its key players. More secrets and treachery is expected to unravel as early as Season 6's premiere episode, which airs on Starz on Sunday.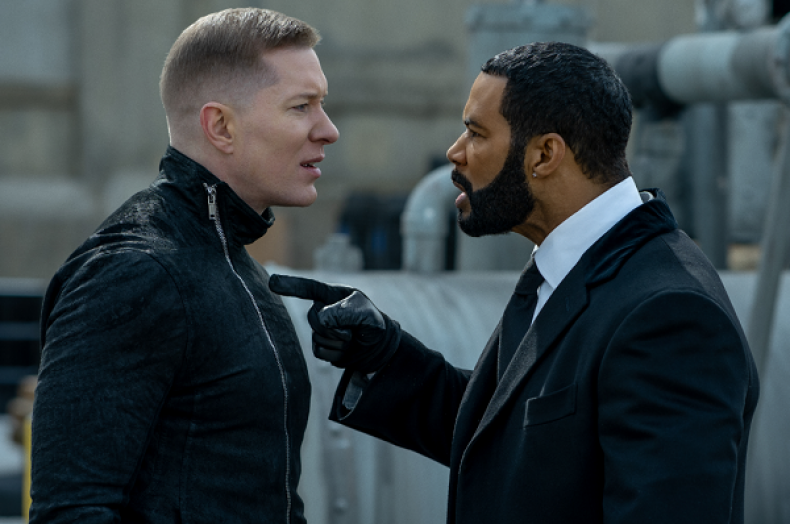 Picking up right where it left off in Season 5, the new season will see its lead protagonist Jamie St. Patrick (Omari Hardwick), otherwise known as New York City drug kingpin Ghost, caught in the crossfire of multiple scandals.
Revenge is at the forefront of Ghost's mind after his ex-best friend and criminal partner Tommy (Joe Sikora) attempted to murder him and his lover, Assistant U.S. Attorney Angela Valdes (Lela Loren). As the Season 6 trailer and Power's executive producer Courtney A. Kemp previously revealed, Angela is fine—for now. "I can say Lela is in Season 6, but I can't say what she's doing," Kemp told TVLine in September 2018.
Tommy is still thirsty for Ghost's blood and it seems that just about everyone has drawn a line in the sand a chose allegiance between the men. However, he'll have more problems than just Ghost to consider now that Angela has survived a gunshot to the chest, and it might just indicate his fate in the series' end.
"The biggest [question Season 6 has to answer] is right in front of you, which is: Angela saw Tommy shoot her," Kemp said. "What happens when you shoot somebody in law enforcement, usually?"
Based on the Season 6 sneak peeks and the series' synopsis, it seems that Tariq (Michael Rainey Jr.), Ghost's son, has sided with Team Tommy and may also be looking to see his father's head on a stake. Tasha's (Naturi Naughton) loyalty will also come into question as her husband Ghost struggles more and more to keep things together.
Then there's the whole Feds situation Ghost has to deal with. Prosecutors are still looking for answers in regards to Bailey Markham's (Lee Tergesen) laptop and the disappearance of Terry Silver (Brandon Victor Dixon)—the man Ghost killed after catching the lawyer in bed with his wife last season. Meanwhile, Ghost will attempt to keep his lies about Terry's death, his drug dealings, murderous past and everything else he's hiding afloat.
As the pressure begins to mount, Ghost will do what he does best—devote himself to his rising success.
Power Season 6 premieres on Starz on Sunday at 8 p.m.