'Power' Season 6 Recap: When Does 'Power' Return and What Has Happened in the Season So Far?
Power Season 6 left fans on the ultimate cliffhanger, as Ghost (played by Omari Hardwicke) found himself falling from the balcony of his club Truth, seemingly shot to death by a mystery gunman.
After weeks of waiting, Power Season 6, Episode 11 is nearly on Starz, with five episodes left that will reveal who the mysterious shooter is and bring the series to an end.
This is the schedule:
A 10-episode marathon of Power Season 6 will begin at 9:30 a.m. ET on Starz on Sunday, January 5.
That will be followed by Power Season 6, Episode 11, titled "Still DRE," at 8 p.m. ET.
This is followed by spin-off interview show Power Confidential afterwards at 9 p.m.
There are five episodes left of Power Season 6, and the series as a whole, which will air weekly on Starz until Sunday, February 2. All episodes are available on the Starz website and app in the U.S., and will air on Netflix the day after airing on Starz in international territories.
In the U.K., for example, Power Season 6, Episode 11 will air on Netflix on Monday, January 6 from 8:01 a.m. GMT, with the remaining episodes airing weekly.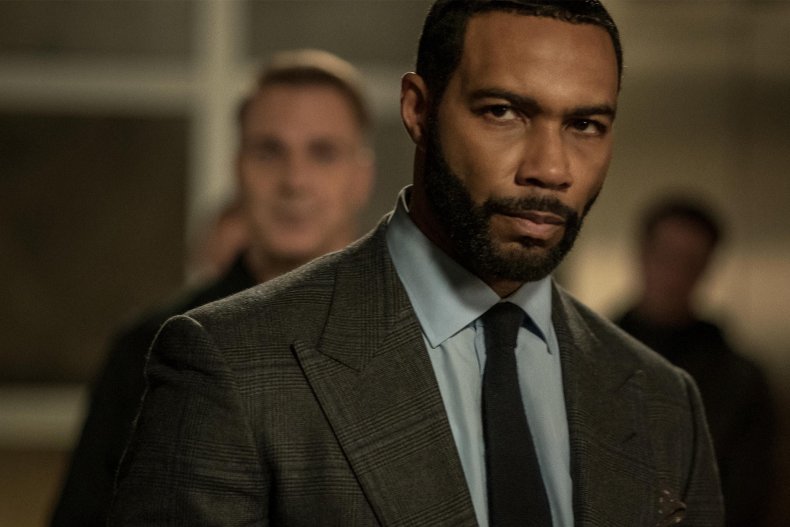 What happened in Power Season 6?
For those who need a recap of where we are before the next episode airs, Season 6 showed the dissolution of all of Ghost's friendships and alliances, leaving us with six suspects for his shooting.
They are Ghost's ex-wife Tasha (Naturi Naughton), former best friend Tommy (Joseph Sikora), previous political ally Rashad Tate (Larenz Tate), Dre (Rotimi Akinosho), police detective Cooper Saxe (Shane Johnson), Ghost's son Tariq (Michael Rainey Jr.) and Paz (Elizabeth Rodriguez), who blames Ghost for the death of her sister Angela (Lela Loren), who was the first death of Power Season 6 way back in Episode 1.
Though the main thrust of the season has been their broken relationships with Ghost, there were a number of other plots that could prove key for the final episodes of Power and the upcoming sequel Power Book II: Ghost, which is rumored to be focusing on Tariq. The character has been making inroads into the drugs game throughout Season 6, despite the protestations of his father.
Meanwhile, Tasha and Tommy have potential conflict that could turn explosive in the last five episodes. Tommy and Ghost's relationship turned sour when Tommy killed Angela, but they seemed to be bonding again when they teamed up to kill their mutual enemy Jason Micic (Mike Dopud). However, then Tommy's girlfriend LaKeisha (La La Anthony) died. Tommy blames Ghost for this, but little does he know that Keisha's real killer is Tasha.
Power Season 6, Episode 11 airs Sunday, January 5 at 8 p.m. ET on Starz.
'Power' Season 6 Recap: When Does 'Power' Return and What Has Happened in the Season So Far? | Culture