'Power' Season 6 Spoilers: Joseph Sikora Denies Fan Theory, Confirms Ghost is Really Dead
Over the last four episodes, Power Season 6 on Starz has been teasing out the mystery of who shot Ghost (played by Omari Hardwick) after we saw him fall off Truth's balcony and die. Some fans, however, believe the character is still alive, and that he has somehow faked his own death with the help of Tommy Egan (Joseph Sikora), Ramona Garrity (Cynthia Addai-Robinson) or, in the weirdest fan theory of all, Angela Valdes (Lela Loren), another character who some fans refuse to believe is dead—even after we saw her body.
However, Tommy actor Joseph Sikora debunked all of these theories in an interview with Hypebeast, calling such speculation "crazy." The actor said: "Man, there are so many crazy fan theories. I think the one that keeps coming up shows how much people don't want the show to end and that's that Ghost is not dead that it was all a hallucination.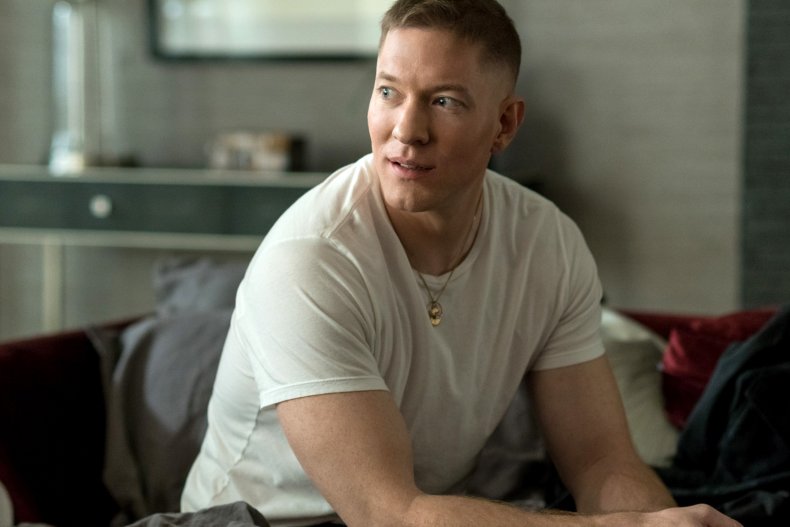 "I think that [the] genius of Courtney [Kemp, Power showrunner] is that there are consequences for actions, so I think that Ghost dying, because he has to kind of die right. It's martyrdom in a lot [of ways]. He died for the sins of his past and for his incredible and extreme narcissism.
"He was always so selfish and only cared about himself, and I think that because his love was so ephemeral and so topical rather than deep... it's showing that he's not invincible... he doesn't always win [and] there are consequences for your actions."
Sikora is not the only member of the Power cast and crew who has confirmed that Ghost is dead in order to debunk fan theories. Kemp told Entertainment Weekly: "Yeah, Ghost is definitely dead...I think it's self-explanatory and I'll just say that."
In a recent interview, Hardwick revealed that he had expected his character to die at the end since his early days on the show. He told ABC News: "I said, 'I see this guy taking a bullet at the end.' I saw the fate of the show. That's five years ago. I saw him taking a bullet...Whether it was eight seasons or whether it was 20 seasons, Ghost had to give his life to save his brother and his best friend. So I did perceive an end, not dissimilar but it wasn't necessarily this end."
Power Season 6 concludes on Sunday, February 9, at 8 p.m. ET on Starz.