'Power' Season 6 Spoilers: Why Ghost is Dead⁠—All the Clues
The Power Season 6 midseason finale, streaming on the Starz app in the U.S. and on Netflix internationally, left fans on the ultimate cliffhanger as James St. Patrick/Ghost (played by Omari Hardwick) got shot in the chest, causing him to fall from the balcony of his nightclub Truth.
In numerous interviews she has given since the episode aired, Power showrunner Courtney Kemp has understandably refused to reveal whether Ghost is dead, but nevertheless all of the signs seem to point to the fact that the show's lead character has died with five episodes left to go of the Starz series. The biggest clues of this include: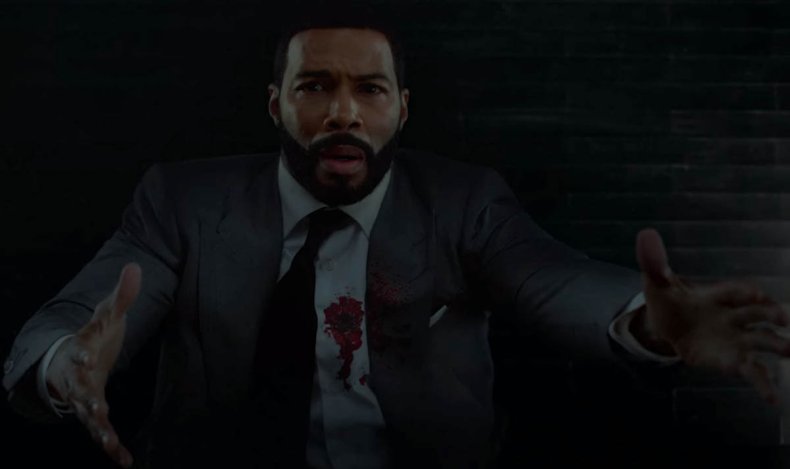 Showrunner hints
Though Kemp has not said Ghost is dead, a number of comments she has previously made lean towards him having been killed rather than survived.
After Angela (Lela Loren) died at the start of Power Season 6, Kemp said that after she had Angela shot, she had no choice but to kill her. She told TVLine: "Oh my God, I wanted to do that [fake her death]. There was a moment where I really wanted to do that. I really wanted to make her fake-dead and have her come back. Then I was talked out of it. Because it's a trick. It's so a trick."
If she considered having Angela come back after being shot a 'trick,' this suggests that the same will be true of Ghost⁠—he has been shot in the chest and fallen from a height, so it could be considered a 'trick' if he manages to survive.
However, Deadline broached this subject with Kemp in their post-Ghost shooting interview, asking her: "A man falling with a heart full of blood coming out the front of his white shirt, how is this man not dead?," to which she replied, "I'm not saying anything. I'm confirming nothing. I'm just...he was clearly shot. I'm not going to say anything else."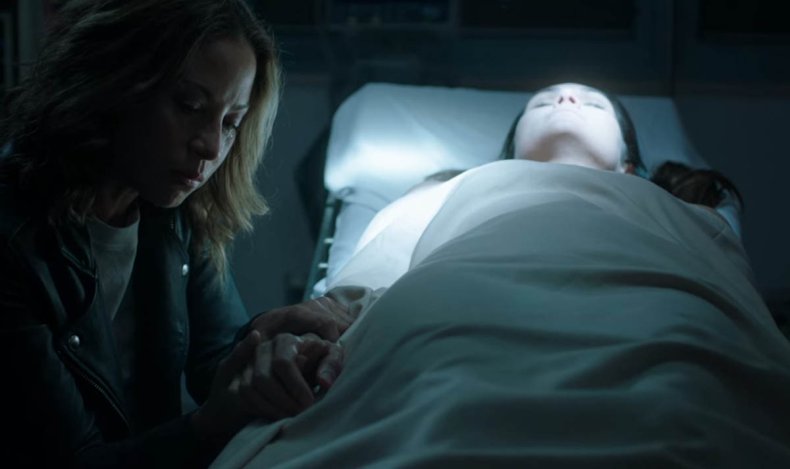 Angela's death
In fact, Angela's death could hold another clue to the question of whether Ghost is dead. Structurally speaking, if the first part of Power Season 6 started with a main character being shot and killed in an act of revenge, then it would make sense for the last part to end with the same thing.
Kemp has often spoke of being inspired by Shakespeare for Power. For example she told Entertainment Weekly, "We've always talked about how the show is really Shakespearean. I draw from a lot of different classical references, and people aren't usually aware of them because it looks different and it's contemporary and, frankly, because it's people of color." This also suggests Ghost is probably dead as, if we have learned anything from star-crossed Shakespearean lovers like Romeo and Juliet, Antony and Cleopatra or Othello and Desdemona, if one lover dies, the other lover's demise is usually not far behind.
Omari Hardwick's Instagram
After Power Season 6, Episode 10, Ghost star Omari Hardwick posted a message that many have interpreted as his goodbye message to the show and the character.
This message in part read: "Thank you Starz, producers, writers, directors, crew, teamsters & my beloved cast for trusting each other...That is when programming shifts the culture. My belief is we accomplished that. Thank you fans for entrusting me with the job of quarterbacking this team of bandits who scored in stealing your hearts week in/week out for 6 yrs."
Deadline asked Kemp about this post, to which she replied: "All I can say is that he's in the last five episodes," which seemed to confirm that he is alive. However, another hint she made revealed how Ghost could be in the last five episodes and still be dead.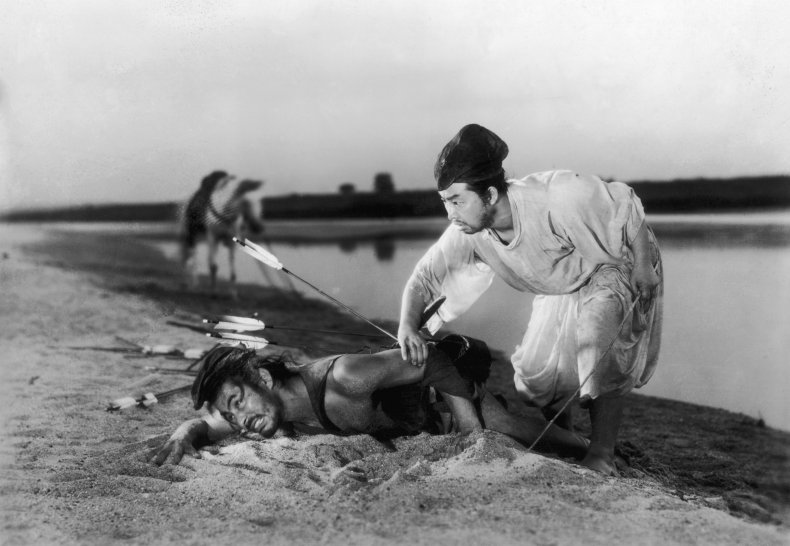 Rashomon
In a TVLine interview, Kemp said of the last five episodes, "what I will say is that the last five episodes are inspired by Rashomon."
For those who haven't studied up on their 20th century Japanese movie masterpieces, Rashomon is a 1950 Akira Kurosawa movie that sees four characters share their competing memories of the murder of a samurai.
As such, it seems that Power Season 6, Part 2 will see multiple account of the events leading to Ghost's murder, with the seven suspects' (Tariq, Tasha, Tommy, Tate, Dre, Paz and Saxe) sides of the story all getting shown before fans discover who really killed Ghost.
The 'Who Shot Ghost' mystery
According a Deadline interview Kemp gave in August: "The last season asks a specific question with the first 10 episodes, and answers it with the last five," and we now know that the question being answered by the last series of episodes will be who shot Ghost.
For this to work, Ghost has to not be around to tell us who shot him...after all, if he was alive, he could just say who shot him and the mystery would be over. This does imply that when Power returns it will be with Ghost gone or, at best, he will be in a coma and unable to reveal who shot him.
Power Season 6 returns on January 5, 2020