'Power' Season 6 Spoilers: All the Clues That Ghost Will Die in Episode 10
Power Season 6 looks set to have an epic midseason finale, which will see James St. Patrick, A.K.A. Ghost's (Omari Hardwick) enemies closing in on him. Though it may seem unlikely that the Starz show will kill off its main character with five episodes left to go, Ghost's chances of survival are getting smaller and smaller every week as he makes more and more enemies. Power showrunner Courtney Kemp has also hinted that his days may be numbered.
All the clues that Ghost will die in Power Season 6, Episode 10
Tasha, Tommy, Tariq and Dre all say they will kill him in Episode 9
Though we have often seen Ghost face off against one major threat, tackling four credible threats against his life at once may be too much for him to handle. Episode 9, titled "Scorched Earth," sees Tommy (Joseph Sikora), Tasha (Naturi Naughton), Dre (Rotimi) and Tariq (Michael Rainey Jr) all say out loud that they are ready to kill Ghost.
"Scorched Earth" followed the shock death of LaKeisha (La La Anthony) in the previous episode, a death that Tommy blames Ghost for. After Ghost killed Jason (Mike Dopud), he rang Tommy to tell him, only for Tommy to accuse him of the murder of his girlfriend. Ghost denies it, but Tommy warns him: "You best keep your head on the swivel, 'cause I ain't gonna rest until you're six feet under motherf*****. I'm done talking, I'm coming to kill you."
Tommy then went to Tasha and Tariq to tell them his plans, but it turns out they may have intentions of their own. Tasha tells Tariq: "I killed LaKeisha...and I will kill Ghost to protect you." Then, in the closing moments of the episode, Tariq confronted his father over this, warning him: "Put your hands on ma one more time and I swear to God I'll murder you myself."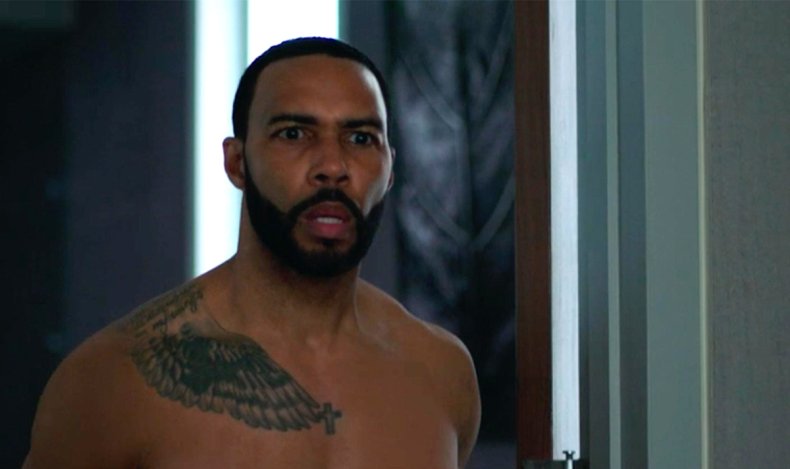 In the episode we also saw Dre reeling from what he sees as Ghost trying to frame him for Jason's death. He paid a visit to Cooper Saxe (Shane Johnson) and said: "We both want him off the streets, right? Ghost is the main source of your problems, mine too, so let's take this two-faced motherf***** out and be done with this s***."
The Episode 10 trailer hints at Ghost's death
As threats push in from every side, the episode promo sees Ghost unable to accept how much danger he's in. As the trailer shows us shots of every person out to kill him, including not only Tariq, Tasha and Tommy but also Rashad (Laurenz Tate) and Dre (Rotimi), we hear Ghost say, "no one can stop me." This being Power, this very likely means he is about to be proven very wrong.
Ghost's death is hinted at from the first lines of the teaser, when Ghost tells Tasha: "I'm sorry for the way things have turned out," to which she replies: "Not as sorry as you're gonna be." Later in the trailer, Ghost is clearly fearing for his life, as we see him taking carrying a gun.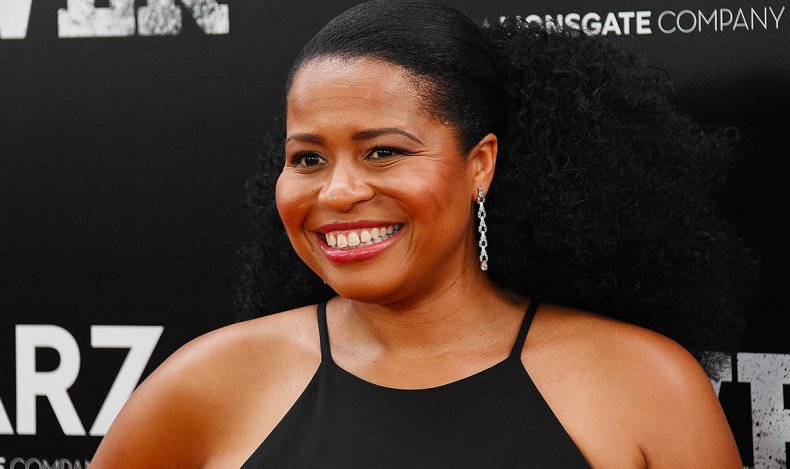 The showrunner has hinted at a major death in Episode 10
Speaking to Hollywood Life, showrunner Courtney Kemp suggested that a massive death will take place in the midseason finale. She said: "So Episode 8 [is] big. Big death. Episode 10, bigger death." That means that the character in Season 10 who is going to die is a more important character than LaKeisha, which narrows the possibilities down to a few names and all but confirms that either Ghost, Tasha, Tommy, Dre or Tariq will die in the midseason finale. Though she does not go into any more detail, what would be a bigger death for the series than Ghost.
Ghost's death has been hinted at since the start of the season
The potential death of St. Patrick in Power Season 6 has haunted the season like a....well, ghost. In the first trailer, we saw a moment from Season 6, Episode 1 where Tommy asked Tariq: "How would you feel if something really bad happened to him [Ghost]," followed by Rashad telling him: "James, your ship is going down."
However, fans will have to tune in to Episode 10 to find out if James is going down now or whether he can make it to the final five episodes.
Power Season 6 airs Sundays at 8 p.m. on Starz