When fans were first introduced to Ghost and Tommy on the Starz original series Power five years ago, the New York kingpins were thick as thieves. Despite their differences and the many times they seemed to bump heads in earlier seasons of the show, their loyalty toward one another above everyone else they were involved with remained at the of their relationship. It seemed that almost nothing could get the men to wholeheartedly turn on one another.
All that seemed to change during Season 5, however, after Ghost lied about the death of Tommy's father. Tommy responded by firing a bullet aimed at Ghost that actually ended up penetrating the chest of Ghost's longtime love and mistress, U.S. Assistant Attorney Angela Valdez.
When the show returns with its sixth and final season on Sunday, the tension between Tommy and Ghost may just be bubbling over in blood. Joesph Sikora, who stars as the notorious drug dealer Tommy Egan, warned fans not to be so quick in assuming the ultimate demise of he and James "Ghost" St. Patrick's (Omari Hardwick) brotherhood.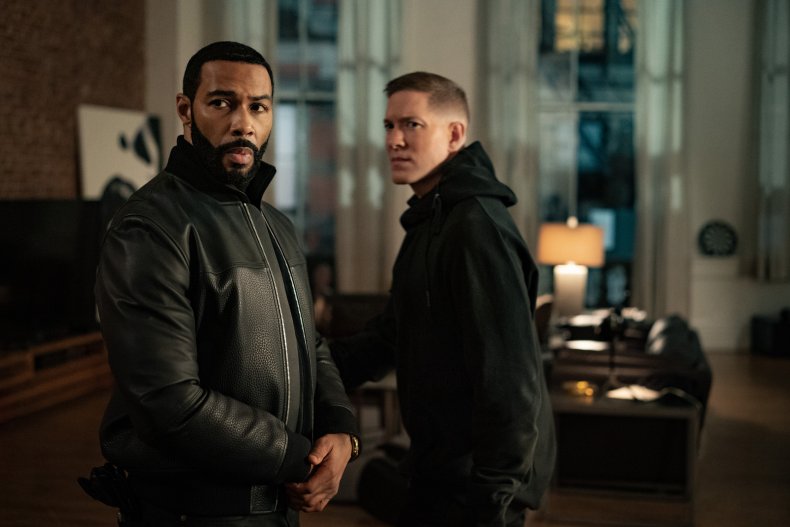 Speaking with PopCulture.com on Thursday, Sikora said there would be "more intensity" within many of the storylines on Season 6 and particularly "more struggles between these two brothers of Ghost and Tommy that [fans have] come to know and to love." However, he noted there would be "unexpected developments" resulting in a season full of "twists and turns."
"I think [fans are] going to have to stay on their toes in Season 6 more than any other season," Sikora said.
Simply put, the best expectation for the final episodes of the series is to have no expectations for the final episodes of the series, especially when it comes to the bond between Tommy and Ghost.
The 43-year-old actor harped on the men's twisted friendship earlier in the week during an interview with Metro U.K. "Essentially and eventually, we will find out if love is thicker than blood. A lot of times it's not the case. Remember, Power is a cautionary tale, it's a cautionary love story too," he said.
He added: "The love story isn't just between Ghost and the ladies, but it's really a love story between these two brothers."
As fans of the series already know, Ghost has a knack for vengeance, so it seems unlikely that he'll let Tommy's shooting of Angela [Lela Loren] slide easily—despite the fact that Tommy was only acting in retaliation after discovering Ghost was responsible for his father's death.
The only problem is that it's not just beef with Tommy that Ghost has to worry about in the final season. Just about everyone is hoping to take him down.
The Season 6 premiere of Power airs on Starz on Sunday at 8 p.m. ET.