'Power' Season 6 Spoilers: All the Evidence That Cooper Saxe Killed Ghost
Cooper Saxe (played by Shane Johnson) may seem like the least likely of all the suspects in the mystery of who shot Ghost (Omari Hardwick) in Power Season 6 on Starz, but that is exactly why fans of the show should pay attention to him⁠—after all, the show loves nothing more than pulling the rug out from under its fans. Of the four remaining suspects, Saxe is the only one who has not previously committed murder, so it would be a fitting end for Power if even this formerly law-abiding attorney becomes corrupted and ends up as the one with Ghost's blood on his hands.
All the clues that Saxe kill Ghost on Power
He has been trying to get Ghost since Season 1
The ending of a show is supposed to bring a show to an end in a way that ties up the whole series. As such, what better way to bring the show to a close than by having Ghost finally caught by the man who has been trying to nail him since the beginning—a man who lost everything in this mission and has gotten increasingly desperate in his mission to arrest and then murder the drug kingpin.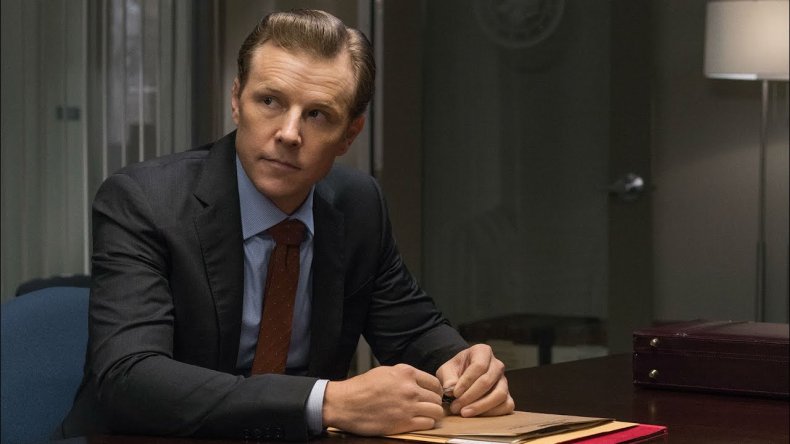 Saxe has nothing to lose
As his cat and mouse relationship with Ghost has left him without a job, without friends and with the possibility of jail time on the horizon, Saxe could very conceivably feel like things cannot get any worse⁠—if he is heading to prison anyway, he might as well get his greatest wish and see Ghost's reign ended.
Joseph Sikora's Instagram
It seems likely to be a joke, but with the number of leaks this last season of Power has had, it could be significant that Tommy Egan actor Joseph Sikora replied to a comment from Shane Johnson on his Instagram by saying, "You're just saying that cuz you shot Ghost."
Saxe seemed intoxicated on his way to Truth
Numerous fans have pointed out that Saxe seems a little drunk and/or stoned as he is heading to the nightclub with a gun. Could this be the police officer giving himself some Dutch courage so that he can go through with the murder, or will this mean that his inhibitions are lowered and he ends up killing Ghost rather than arresting him?
The lack of Saxe in the last few episodes
Out of all the seven suspects, the one we have seen the least of by far is Saxe. Though this means that many others seem to be more suspicious, this could be because the show is biding its time with the character until the end, when we will get a huge revelation that a character we had almost forgotten about was hiding in plain sight as the murderer all along.
Power Season 6 continues Sundays at 8 p.m. on Starz.