'Power' Season 6 Spoilers: All the Evidence That Tasha Killed Ghost
Tasha St. Patrick (played by Naturi Naughton) is one of the four remaining suspects left in the mystery of who shot James "Ghost" St. Patrick (Omari Hardwick), and perhaps the most likely of all four of the potential murderers.
After all, she has the motive, she was in Truth very close to the time of the shooting, and we know she will do almost anything to protect her family. Plus, Power executive producer Curtis "50 Cent" Jackson shared some footage that showed Tasha killing Ghost that could have revealed her as the murderer.
All the evidence that Tasha killed Ghost in Power
Terry Silver
One possible motive that Tasha has for killing Ghost is as revenge for his brutal strangling of her lover, Terry Silver (Brandon Victor Dixon), after Ghost saw the pair of them having sex. This theory goes that she has been biding her time since she found out about the murder, and has been slowly turning people against Ghost across Season 6 in order to raise the number of possible suspects and make herself less conspicuous as a suspect.
This puts another spin on all the conversations that the various suspects have had with Tasha over the course of Power Season 6. For example, when she told Paz (Elizabeth Rodriguez) to keep the money Ghost had given her in his will, was this her way of creating a motive for Paz where she killed him to get the money?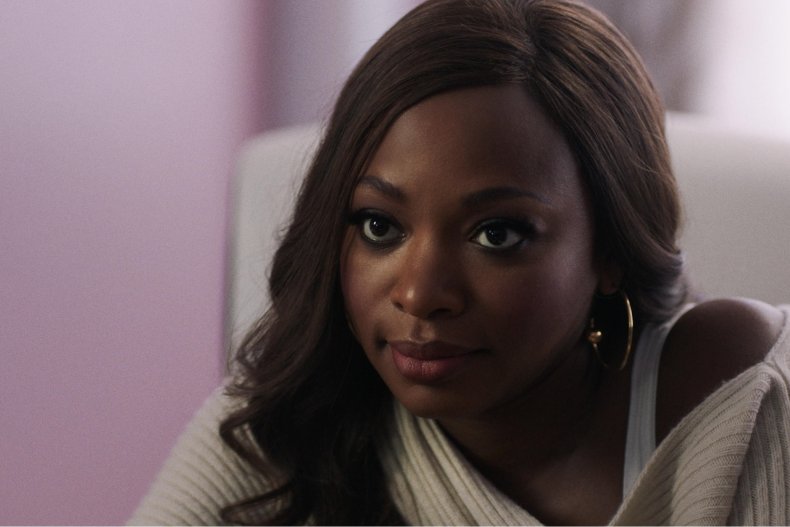 Tariq
Another possible motive for Tasha killing Ghost is so as to protect their son Tariq (Michael Rainey Jr.). In a previous episode of Power Season 6, Tasha told her son that she had lost one child and was not going to lose another—something that might be put to the test if the tensions between Ghost and Tariq come to a head and Tasha is the only one who can save her son from his father.
Throughout the last few episodes, tensions between father and son had been ratcheting up, reaching their peak when Ghost laid hands on Tasha—something Tariq swore he would get revenge for. With Tariq hardly the smoothest operator in the Power cast, it is easy to see a Tariq-planned hit go very wrong and his mother having to step in. In fact, this is exactly what happened in...
Ghost grabbing Tasha
The aforementioned incident in Power Season 6, Episode 9, when Ghost grabbed Tasha, also provides us with another damning piece of evidence against her. After all, after she managed to get away, she warned him, "If you ever lay your hands on me again, I will f***ing kill you," suggesting one more physical altercation between them is all it would take to make her commit murder.
The 'leak'
Power fans were rocked recently when show producer Curtis "50 Cent" Jackson seemed to leak the ending to his own show on his Instagram. In a now-deleted post, the "Candy Shop" rapper posted a scene which showed Tasha say, "I can't let you destroy my son," before firing a fatal shot at Ghost.
This seemed to be pretty conclusive evidence that Tasha shot Ghost, but with series showrunner Courtney Kemp admitting they shot multiple endings for Power, this could just be a red herring that will make the real ending all the more surprising. Then again, this could be a double bluff from 50 Cent, whose deleting of the post made it all the more suspicious.
'Let it go'
In Power Season 6, Episode 13, we got the final words of Ghost, who we saw tell Tommy "let it go." Though initially viewers thought he said "let her go," a sure sign that the killer was Tasha, the Netflix subtitles revealed it was in fact the more generic "let it go."
However, as we noted in our guide to what these final words mean, this is likely a sign that one of Ghost's family members killed him, with Ghost telling Tommy to let it go because he realises in his moment of death how much his actions have led to the destruction of his family, and he wants the cycle of violence to end. That leaves just Tariq or Tasha (or both of them) as the potential killers.
The death of LaKeisha
Before Season 6, Tasha may have been eliminated from a pool of likely murder suspects because unlike almost every other character on the Starz show, she had never killed anyone. However, that all changed when she shot LaKeisha (La La Anthony) to death. Notably, she did this to protect Tariq, which could be a foreshadowing to another murder she is willing to commit to keep her son safe...
Power Season 6 airs Sundays at 8 p.m. on Starz.