'Power' Season 6 Spoilers: All the Evidence that Tariq Killed Ghost
With just two episodes of Power remaining on Starz, four suspects remain in the mystery of who killed James "Ghost" St. Patrick (played by Omari Hardwick): His wife Tasha St. Patrick (Naturi Naughton), vengeful FBI agent Cooper Saxe (Shane Johnson), Ghost's spurned former political ally Rashad Tate (Laurenz Tate) and his own son, Tariq (Michael Rainey Jr.).
Tariq is far from the most popular character on Power, and there may be outcry if he does end up as the person who takes down Ghost, but the evidence is mounting up against him as the suspects get whittled down and his anger against his father seems to grow and grow.
All the evidence that Tariq killed Ghost on Power
Ghost grabbing Tasha
The biggest motive Tariq has for the murder of his father is an incident in Power Season 6, Episode 9, where Ghost grabbed Tariq's mother Tasha and shoved her up against the refrigerator. When Tariq later saw the bruises Ghost left on Tasha's arms, he swore revenge on his dad. Could that revenge lead to killing his father? It is possible, as we have previously seen Tariq is willing to commit murder in order to avenge violence against the female members of his family...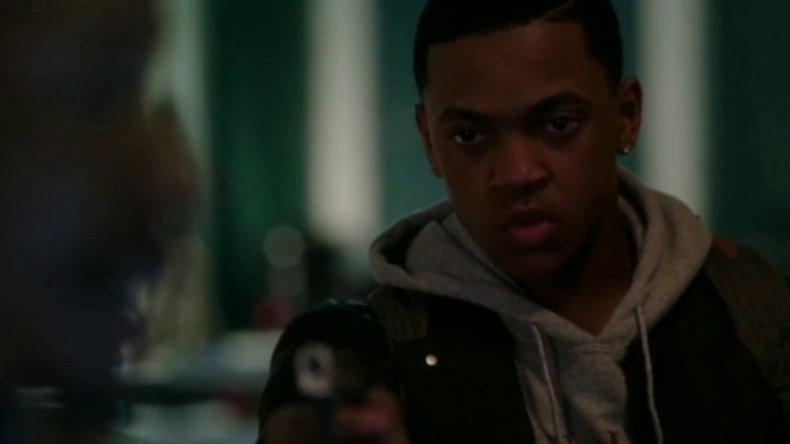 The murder of Ray Ray
... as fans saw in Power Season 4, Episode 10, when Tariq shot Ray Ray (Marcus Callender) in the back of the head for killing his sister Raina (Donshea Hopkins). In fact, it is easy to imagine the way that Ray Ray died being mirrored in Tariq killing Ghost, with him threatening his dad at gun point and nearly backing out before Ghost says the wrong thing and Tariq shoots him.
The "leak"
One of the possible endings that leaked in mid-January was one that showed Tariq shooting his father. A video that made the rounds on social media shows Tasha rush in as Ghost and Tariq confront each other in Truth, but she does not get there in time to stop her son committing his second murder.
"I can't go back," we hear Tariq say in the video, to which Ghost responds, "Hey, son, I love you, OK?" Whether this is the real ending is something that will only be revealed when the finale actually airs⁠.
There is another video posted (and then deleted) by 50 Cent that shows Tasha shooting Ghost, and the showrunner has confirmed that many endings were filmed to prevent spoilers.
Tariq refusing to help Tommy save Ghost
One of our biggest hints that Tariq's hatred of his father has become so extreme that he might be capable of killing him was seen in Season 6, Episode 13. In that instalment, Tommy (Joseph Sikora) realised that Dre (Rotimi Akinosho) had been hired by Tate to kill Ghost and rushed to save his best friend.
As part of this, he came to see Tariq and asked him to help, but Tariq completely refused to help. This certainly suggests that Tariq does not care if his father dies, and there is only a small step from that to being willing to kill him himself.
"Let it go"
In Episode 13, we also heard Ghost's last words when he said to Tommy, "Let it go." This seems to eliminate Saxe and Tate as suspects, as Ghost has no reason not to want revenge if either of these people killed him. However, if it was a member of his family that fired the fatal shot, Ghost might tell Tommy to "let it go" to stop the violence against his family that began with the death of Raina (Donshea Hopkins) and has now claimed his life.
These last words could apply to either Tasha or Tariq, but the latter seems more likely. As Tasha and Ghost were at the point of divorce in Season 6, and Ghost has spent most of the series trying to protect Tariq from his lifestyle, his son is perhaps the only person Ghost would not want revenge against.
Power Season 6 continues Sundays at 8 p.m. ET on Starz.