'Power' Season 6: All the Clues That Tommy Egan Shot Ghost
In the last episode of Power on Starz, an unknown shooter hit Ghost (played by Omari Hardwick), and all the promotion for the upcoming Season 6, Episode 11 all revolves around one question: "Who shot Ghost?"
The midseason finale established seven suspects, with Tommy Egan (Joseph Sikora), Tasha St. Patrick (Naturi Naughton), Cooper Saxe (Shane Johnson), Dre Coleman (Rotimi Akinosho), Paz Valdes (Elizabeth Rodriguez), Rashad Tate (Larenz Tate) and Tariq (Michael Rainey Jr.) all in the vicinity of Ghost's nightclub Truth with guns. However, Tommy seems like the most likely suspect, with Power Season 6 full of clues that he killed his one-time friend.
All the clues that Tommy shot Ghost in Power
He has the biggest motive
Tommy and Ghost had been close friends until the end of Power Season 5, when Tommy learned that Ghost tricked him into killing his father Tony (William Sadler). After he learned that, he ambushed his former friend in a stairway, firing a shot that was meant for Ghost but ended up killing Angela Valdes (Lela Loren).
Following this, he has spent the whole of Season 6 vowing to kill Ghost, which was interrupted when they formed a truce to take out Jason (Mike Dopud). However, with Jason now dead, it seems like time for Tommy to take his revenge, especially as he has a (false) inkling that Ghost had something to do with LaKeisha's (La La Anthony) death.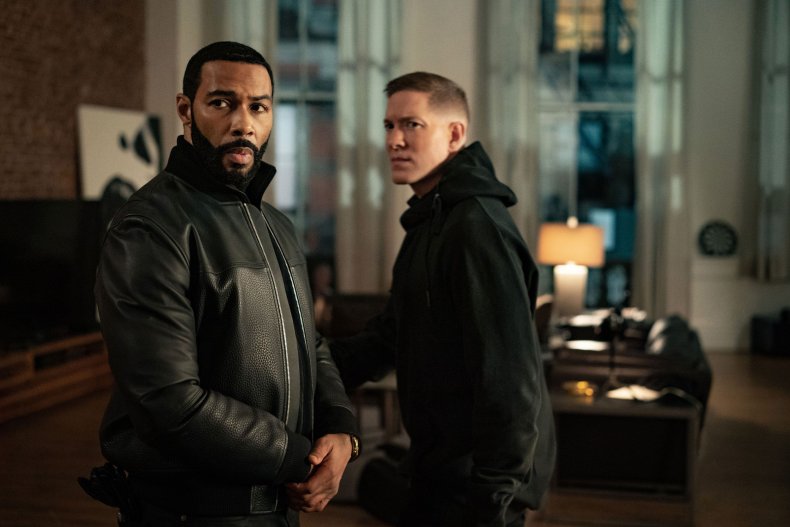 Power has hinted that Tommy will kill Ghost since the beginning of Season 6
Going back to the Power Season 6 trailer, we get our first instance of Tommy hinting that he's out for blood. In this promo, we see a conversation from Season 6, Episode 1 between Tommy and Tariq where the former asks: "How would you feel if something really bad happened to him?"
As such, Tommy killing Ghost would make the most narrative sense, as it would see the early threat of the season fulfilled and would close the show with Ghost falling victim to the ultimate betrayal as his closest confidante becomes the one who ends up taking him out.
Joseph Sikora has hinted that his character will kill Ghost
In an interview with TVLine about Season 6 as a whole, Sikora hinted: "Rather than these negative things being the thing that changes the relationship between Tommy and Ghost, it's [an] awareness... that Tommy can do this life by himself.
"In very strong ways, his life is better without Ghost, so Tommy is actually trying to balance life without Ghost rather than the revenge."
Speaking to Hollywood Life about the moment that Tommy shot Angela, he said: "For all intents and purposes, he meant to shoot Ghost. He got Angela and they had that little reaction afterward where's he's like, "I think that's better. Yeah, that was right. That was meant to happen. This was meant to be."
"And I think that, for Tommy, to even get to a place where he's willing to take a shot at his brother, he has to be totally drained of who he really is in a lot of ways, or at least the man that we've become so familiar with. He's at the lowest point of his life at that point and now he believes that he has brought Ghost to the lowest point of his life, serendipitously, and now maybe we can start again. In Tommy's mind, that's where he's going to go." However, with Tommy now reeling from the death of LaKeisha, will he feel that he has to address the balance again by killing Ghost?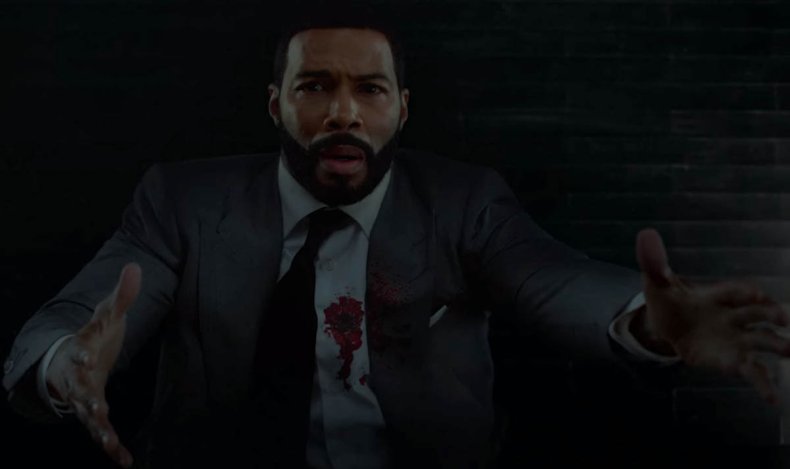 Ghost's bullet wound
Eagle-eyed fans have noticed that Ghost was shot in the chest, the exact same spot as where Tommy hit Angela. Could this be a big clue that the two crimes have the same culprit, or a deliberate (blood) red herring? Fans will start to find out when Power returns to Starz.
Power Season 6, Episode 11 airs January 5, 2020 on Starz.