'Power' Spin-Off: Show Boss Reveals First Details of 'Power Book II: Ghost'
Power fans are truly spoiled for content right now, with leaks from the final two episodes circulating on social media and details emerging about a glut of sequels, spin-offs and prequels coming soon to Starz. Chief among them is Power Book II: Ghost, led by singer and Oscar nominee Mary J. Blige, which fans got their first look at this week.
In an interview with Entertainment Weekly, Power showrunner Courtney Kemp revealed the first set of details about Monet, the character played by Blige in Book II: Ghost. Described as a Queens businesswoman who rules her empire "with an iron first," Kemp said of the Monet: "Power obviously is a masculine show but has very strong female characters.
"For Mary's character, we use all the power and presence of the actress to communicate how this is a woman who is remarkable and unique in her abilities.
"She's as smart, savvy, and strategic as Ghost [Omari Hardwick] ever was, but her learning doesn't come from books. We always said Ghost was a bookish kid who read all the time. This woman's acumen comes from the street."
The showrunner also revealed the first image for the show, which contained a new cast member. Alongside Blige in a luxury-looking white coat is The Oath's LaToya Tonodeo, playing Monet's daughter Diana.
She joins a cast that also includes Wu-Tang Clan member Method Man as a character Starz described as "the sharp, highly motivated attorney Davis Maclean.
"Brilliant, ethically challenged, and with a few secrets of his own Davis is drawn into our world on multiple axes, a world riddled with murder and drugs, where the only thing he's really addicted to is winning."
Though so far only new actors have been announced for Power Book II: Ghost, Kemp revealed to EW that some former Power players will be back for the spin-off.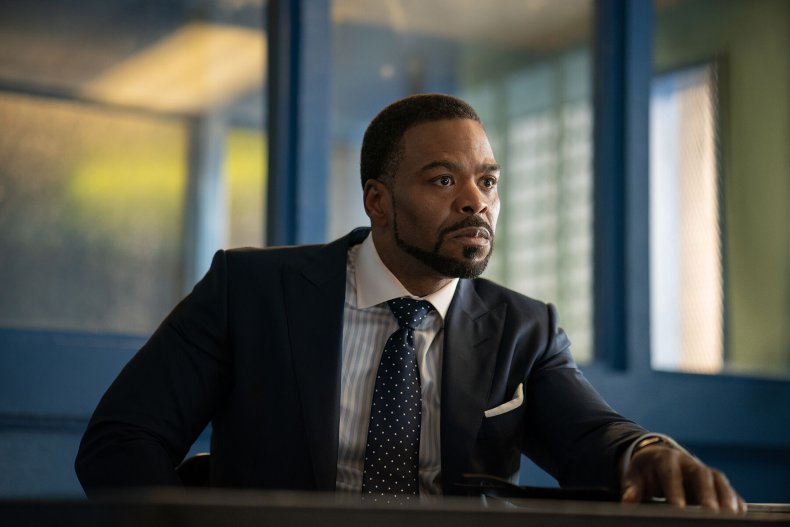 She said: "There are some people from the original show as well as a bunch of new characters. It will definitely have a lot of the same elements that you're used to from Power in terms of criminality, sex, romance, and the legal system. Every scene is still about power."
This profile also revealed that the new Power spin-off is coming in the summer, and will presumably be the first of the spin-offs to air.
Among the other potential Power series coming soon are prequel TGE (The Golden Era), a show featuring on a young Kanan Stark (played in Power by Curtis "50 Cent" Jackson) coming up in 1980s New York, plus a potential sequel that follows Tommy (Joseph Sikora) as he makes a new life for himself in California.
Power Book II: Ghost is coming soon to Starz.