For those nursing their wounds from having lost out on the $1.6 billion Mega Millions prize, there's still an opportunity to win more than $600 million during Wednesday's Powerball drawing.
The next Powerball drawing will take place on Wednesday at 11 p.m. EDT and there are multiple ways to purchase a ticket, including getting one from the comfort of your couch. However, the ability to buy at home is confined to a few lucky states.
Out of the 44 states that participate in the Powerball lottery, only seven offer the option to purchase tickets over the internet. Tickets also must be purchased by residents of that state and cannot be purchased across state borders.
Georgia
Just head to the Georgia Lottery website and you can snag your ticket from wherever you are right now. All you have to do is click the "buy now" tab on the Powerball page, enter how many tickets you want, how many drawings you want to enter and either choose your numbers or let the computer decide.
You'll also have to make an account and sign in to complete your purchase, but accounts are free.
Kentucky
Kentucky residents can log into their account and purchase Powerball tickets online through the state's official lottery website. Just like Georgia, an account will be required to check out but is free to create.
Illinois
Illinois also allows lottery hopefuls to purchase tickets online from the official website and similarly to Georgia and Kentucky's online system, a person has to have an account to check out. The system gives players the option to select a number of tickets, choose their numbers or do a quick pick ticket, and play multiple drawings. However, there is a minimum purchase of five dollars.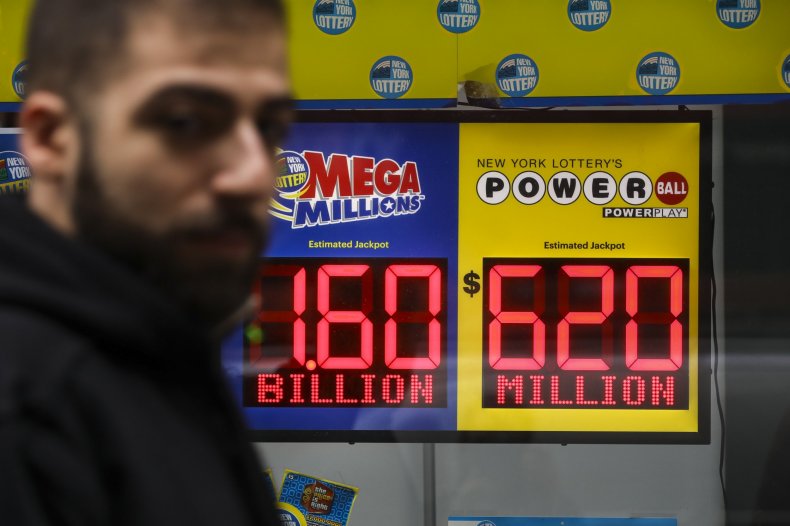 Michigan
In Michigan, the official lottery website gives users an option to do an "easy pick" and select the option to purchase three, five or 10 quick pick tickets in just one fell swoop. Users can also pick their numbers themselves or log in to their account to use their favorite numbers.
New Hampshire
New Hampshire has a similar system as Michigan in that users can either quickly select to purchase three, five or 10 tickets, use their favorite numbers or pick their numbers. No matter which method is used, the purchase must be a minimum of five dollars.
North Carolina
In North Carolina, residents looking to purchase tickets to the lottery can do so from their own home by going to the state's official website. There, they can pick the number of draws, tickets and whether those tickets are going to be quick picks or numbers they chose themselves.
North Dakota
North Dakota's "Pick and Click" system allows users to not only purchase tickets for a single draw, but also a subscription for the entire year.
While there are other websites that give people the option to purchase tickets online, state lotteries can refuse to pay out prize money on Powerball tickets unless the ticket is purchased on the official website.
Powerball tickets consist of five numbers ranging from one to 69 and then one number ranging from one to 26, which is the red Powerball. There are a total of nine different ways to win:
Match 5 + POWERBALL = Jackpot
Match 5 + NO POWERBALL = $1,000,000
Match 4 + POWERBALL = $50,000
Match 4 + NO POWERBALL = $100
Match 3 + POWERBALL = $100
Match 3 + NO POWERBALL = $7
Match 2 + POWERBALL = $7
Match 1 + POWERBALL = $4
Match 0 + POWERBALL = $4
Similarly to the Mega Millions lottery, there are two ways a person can receive their jackpot payout, either as one cash lump sum or in a series of annuities.