Powerball Results, Numbers for the 10/24/2018 Drawing, Did Anyone Win the Jackpot Wednesday (Last) Night?
Some people who lost the Mega Millions jackpot earlier this week bought Powerball tickets in the hopes that they would still have a shot at winning millions of dollars. Wednesday night's drawing of the winning numbers resulted in no big winners though and the jackpot continued to climb.
For the next drawing on Saturday, October 27, the jackpot is expected to reach $750 million with a cash option of $428.6 million. That makes it what would be the fourth highest lottery jackpot in the history of the United States ever. The recent Mega Millions win is the second largest lottery win in the history of the U.S.
The last time the jackpot was won for Powerball was August 11 and the following 21 drawings resulted in no new winner.
To win, players have to match five numbers and then the Powerball. The winning numbers Wednesday night were 03, 21, 45, 53, 56 and the Powerball was 22. While there were seven tickets sold that won a million dollars by matching the five white balls, nobody won by matching the Powerball as well.
The first five numbers don't need to be in any specific order, they simply need to match up with the numbers drawn. The red Powerball does need to match the Powerball number drawn however to win the jackpot. Those tickets were sold in Arizona, Florida, Kentucky, New Jersey, New York, Oregon and Wisconsin, according to Powerball.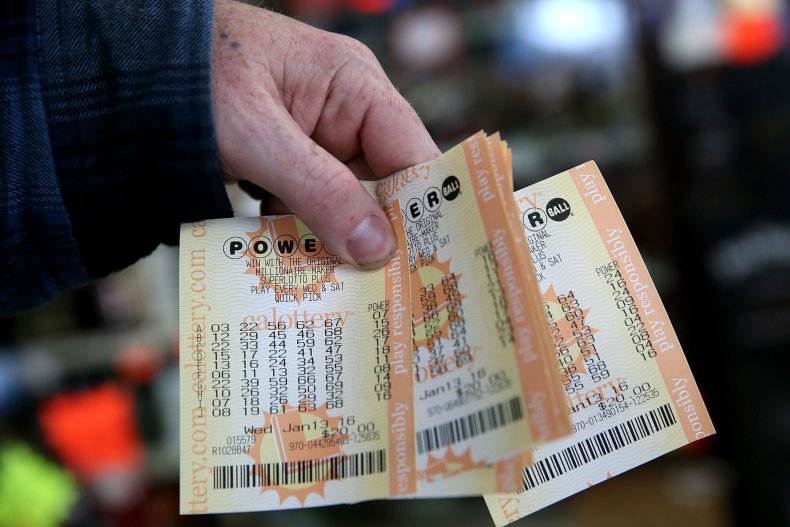 The drawings are done each Wednesday and Saturday nights at 10:59 p.m. EDT and ticket sales stop anywhere from an hour to two hours before the drawing, depending on the state.
Tickets are sold in 44 states where the lottery runs as well as in Washington D.C., Puerto Rico and the U.S. Virgin Islands. There's a one in 24.9 chance of winning a prize of some sort in any Powerball drawing, according to Powerball.
Those who win the jackpot can choose to either have their money paid out in a lump-sum or they can choose to have it paid out as an annuity over 29 years following the initial payment. Each payment increases by five percent each year until the final payment is delivered.
The Powerball website has information about where tickets can be purchased, past winning numbers, the countdown to the next draw and more. Information about how much each win is with a matching number or two is also available on the site.