Powerball Results, Numbers For 4/15/20: Did Anyone Win the $22 Million Jackpot on Wednesday (Last) Night?
The winning numbers in last night's Powerball lottery draw were 10, 12, 33, 36, and 41, and the Powerball was 2. The jackpot in last night's draw was $22 million, with a cash option of $17.7 million, but did anyone win?
Nobody won the grand prize, so the jackpot on Saturday will be an estimated $24 million with a cash option of $19.3 million.
However, one person matched five numbers to win $1 million last night. Additionally, six people won $50,000 by matching four numbers and the Powerball.
More than 180 players matched four numbers and won $100, while more than 400 other players won $100 by matching three numbers and the Powerball. Of these winners, more than 160 won $200 by using the Powerplay, which was 2X last night.
Hundreds of thousands of other players won smaller prizes ranging from $4 to $14. Nearly 20,000 players won $7 by matching either three numbers or two numbers and the Powerball, and more than 6,000 of these winners won $14 using the Megaplier.
More than 200,000 players won $4 by matching either just the Powerball or one number and the Powerball, and more than 64,000 of these winners won $8 using the Powerplay.
The next Powerball drawing will take place on Saturday, April 18, at 10.59 p.m. ET. To enter, purchase a ticket for $2 from a licensed lottery retailer and choose five numbers from 1 to 69 for the white balls and one number from 1 to 26 for the red Powerball.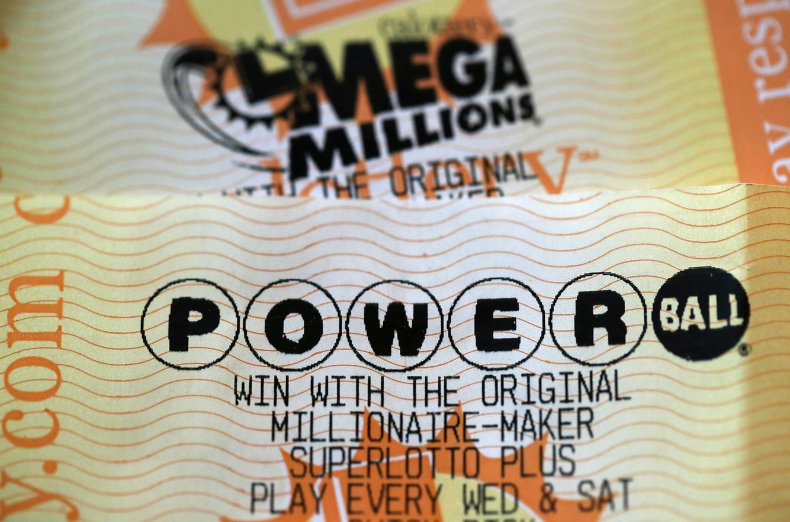 Powerball is played in 45 states, Washington, D.C., Puerto Rico and the U.S. Virgin Islands, and some states allow their residents to play the lottery online.
The Powerball lottery has been impacted by the coronavirus pandemic due to stay at home orders affecting normal consumer behavior. From April 8, the guaranteed starting jackpot amounts and minimum jackpot increases were eliminated, jackpot increases are now determined and announced by the Product Group prior to each drawing.
"These changes are necessary to ensure that ticket sales can support the Powerball jackpot and other lower-tier cash prizes," said Gregg Mineo, Powerball Product Group Chairman, and Maine Lottery Director, in a statement. "Our number one priority is making sure that the Powerball game can continue to assist lotteries in raising proceeds for their beneficiaries."
While the minimum annuity used to be $40 million and increased by at least $10 million every drawing, from now on, Powerball's advertised jackpot will be determined by game sales and interest rates.