Watch, Live Stream of Powerball Drawing: Numbers, Results For 1/30/2019
The Powerball drawing Wednesday night meant there was a jackpot of $174 million up for grabs with a cash value of $105.2 million. The drawing was scheduled for 10:59 p.m. EST in Atlanta.
The previous drawing on Saturday had no jackpot winner but a Powerplay multiplier of four that helped smaller winners increase their prizes. There are nine ways a ticket holder can win, by matching the Powerball and a combination of other balls from the drawing.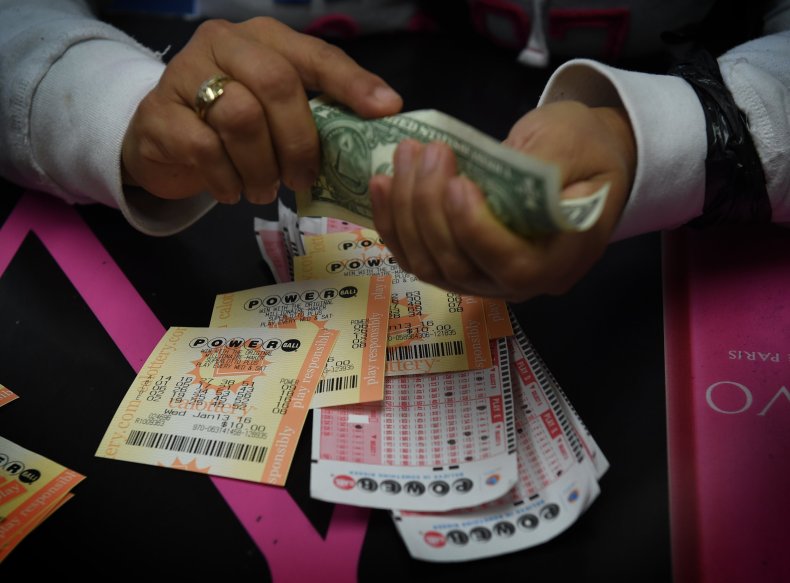 The first five numbers are chosen from a pool of one to 69 and the red Powerball is chosen from a pool of 26. Any combination of the Powerball and the white balls, or three or more of the white balls can get the ticketholder a winning prize.
The Power Play costs an additional dollar in states where it's sold and it can multiply non-jackpot winnings by two, three, four, five or 10. The only catch is that the multiplier of 10 is only in play when the jackpot is less than $150 million. Anyone who matches the five white balls and has the Power Play automatically wins $2 million.
Powerball is played in 44 states along with Washington D.C., Puerto Rico and the United States Virgin Islands. Depending on the state, the cut-off time for buying a ticket is either an hour or two before the drawing is scheduled to take place. Ticket can be purchased at most convenience stores and gas stations as well as some grocery stores in some states. Numbers can either be randomly selected or the ticket purchaser can choose the numbers they want on the ticket.
There are other factors that vary by state as well, like whether or not jackpot winners can remain anonymous after winning and how long ticketholders have to claim their prizes if they do win.
The winning numbers are updated on the website each night shortly after the drawing and the previous drawing are also available on the site and on YouTube.
For those who want to watch the drawing live, it's broadcast on a number of television stations across the country depending on the state but it can also be watched online live from the news station in Atlanta where the drawings are held.
Watch the Powerball drawing live online here: