Lottery Player Wins $1 Million Powerball Twice on the Same Day: 'What Amazing Luck!'
A man has won two $1 million prizes in the Powerball lottery on the same day. The Colorado resident, identified as Joe B., won the prizes after playing the same lottery numbers for 30 years.
Joe B., from Pueblo, south of Denver, bought the two winning tickets for the March 25 lottery draw on the same day. First, he purchased a few plays at a 7-Eleven in the morning, using his chosen numbers for one play, and a couple of quick picks.
He then stopped at a Loaf N' Jug convenience store in the evening to buy a few more, again buying one play with his numbers and a couple more quick picks, before the lottery draw took place that night.
In that draw, the numbers Joe B. had been playing for more than 30 years were picked and he won $1 million on two tickets. Colorado Lottery said in a statement: "Can you believe what amazing luck!"
More than a month later, Joe B. redeemed his prizes on April 27 at the Pueblo drive-thru claims office. According to Powerball, when the claims staff asked what he and his wife plan to spend the money on, he said: "The boss has plans for it."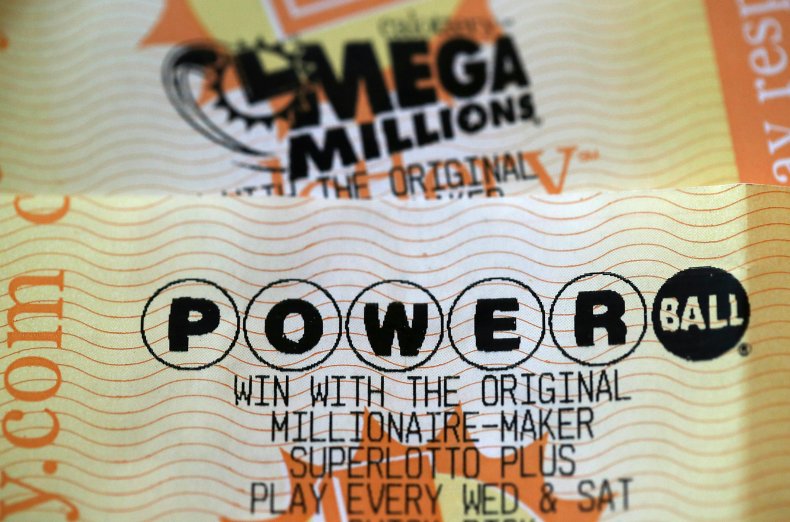 The winning numbers for the Powerball jackpot on March 25 were 5, 9, 27, 39, and 42, and the Powerball was 16. To win a $1 million prize, players have to match all five numbers, but not the Powerball. The winning Powerball number was 16, and Joe's ticket was only a digit away with 26.
The Powerball jackpot on March 25 was an estimated $150 million with a cash option of $114.8 million, but nobody won the grand prize. As well as Joe B., two players from Georgia and Oregon also matched all five numbers, but they each won $2 million as they used the Power Play, which was X2.
In Colorado, players who win more than $600 have to claim their prize at a Colorado Lottery Claim Center. Due to stay-at-home-orders, lottery offices are closed, but Colorado is operating with a drive-thru service.
If you think you have won the lottery, according to advice from the Colorado lottery: "Double-check your numbers and be sure they're for the draw date printed on your ticket.
"Sign the back of your ticket to protect you against loss or theft. Only one signature will be accepted. Complete a Colorado Lottery Claims Form before claiming prizes of $599 or more."