Powerball Results, Numbers for 11/11/20: Did Anyone Win the $158 Million?
The winning numbers in last night's Powerball lottery were 13, 15, 17, 45, and 63, and the PowerBall was 13. The jackpot was an estimated $158 million, but did anyone win the grand prize?
Nobody won the jackpot, so the estimated jackpot for the next drawing is $168 million with a cash option of $131.5 million.
However, last night, one player who purchased their ticket in Missouri matched five numbers and won $1 million. Ten players matched four numbers and the PowerBall, winning $50,000, while two of these winners played with the Power Play 2X, winning $100,000.
More than 1,000 players won $100 by matching either four numbers or three numbers and the PowerBall, and more than 400 of these winners doubled their prizes to $200 using the Power Play.
Nearly 33,000 players won $7 by matching either three balls or two balls and the PowerBall, and nearly 10,000 of these winners won $14 using the Power Play.
Finally, more than 400,000 players won $4 by matching either one ball and the PowerBall or just the PowerBall. Around 124,000 of these winners doubled their prizes to $8 using the Power Play.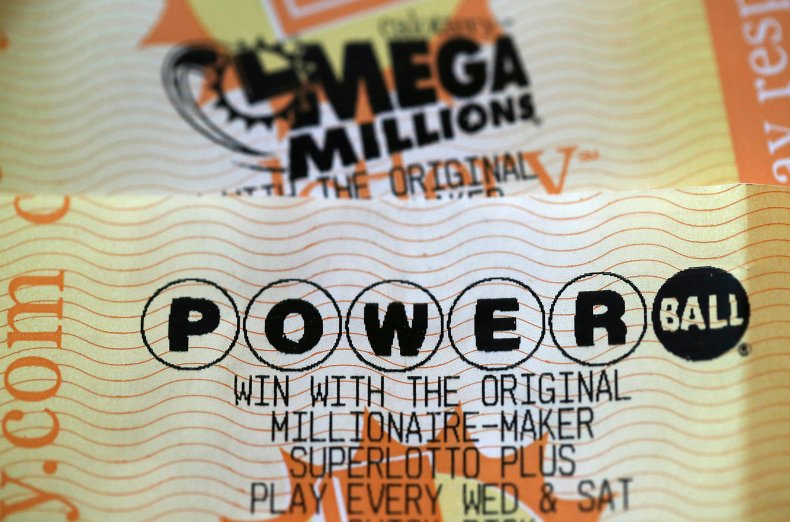 The next drawing will take place on November 15 when the jackpot is estimated to be $168 million.
To enter into the next drawing, purchase a ticket for $2 per play, and select five numbers from 1 to 69 for the white balls and then select one number from 1 to 26 for the red Powerball. Choose the numbers on a play slip or have the lottery terminal randomly pick your numbers.
Players win a prize by matching one of the 9 Ways to Win, from $4 to the jackpot, and the Powerball jackpot grows until it is won. For an additional $1 per play, the Power Play feature can multiply non-jackpot prizes by 2, 3, 4, 5, or 10 times.
The Powerball lottery is played in 45 states, Washington DC, Puerto Rico, and the US Virgin Islands, and drawings are held every Wednesday and Saturday at 10:59 p.m. ET.
Players can purchase tickets up until one or two hours before the drawing, depending on the selling jurisdiction.
Powerball encourages its players to play responsibly and says: "Never spend more than you can afford on any lottery product. Please remember, it's just a game."
The Multi-State Lottery Association encourages "all lottery players to be responsible in their amount of play," and has provided a number of helpful resources for those who may have a gambling problem.
To speak to the National Council on Problem Gambling's 24 Hour Confidential National Helpline, call 1-800-522-4700, chat at ncpgambling.org/chat, or 1-800-522-4700. Alternatively, visit the Association of Problem Gambling Service Administrators.