Powerball Results, Numbers for 6/10/20: Did Anyone Win the $22 Million Jackpot on Wednesday (Last) Night?
The winning numbers in last night's Powerball lottery were 10, 33, 41, 52, 54, and the Powerball was 18. The jackpot was an estimated $22 million with a cash option of $16.7 million following the jackpot win in last Wednesday's draw. But did anyone win the Powerball jackpot this week?
A player from Wisconsin matched all five numbers and the Powerball in last night's draw and won the jackpot, which has now reset to an estimated $20 million with a cash option of $15.2 million.
Nobody matched all five numbers in the Powerball draw but six people matched four numbers and the Powerball so won $50,000 each and two players did the same using the Power Play which was 5X, so won $250,000 each.
More than 600 players won $100 by matching four numbers or three numbers and the Powerball and nearly 200 players did the same using the Power Play and won $500.
Additionally, more than 21,000 players won $7 by matching either three numbers or two numbers, and the Powerball and nearly 7,000 players did the same using the Power play and won $35 each.
Finally, more than 261,000 players won $4 by matching either one number and the Powerball or just the Powerball, and more than 87,000 players won $20 each using the Power Play. There were 377,565 total winners in last night's Powerball.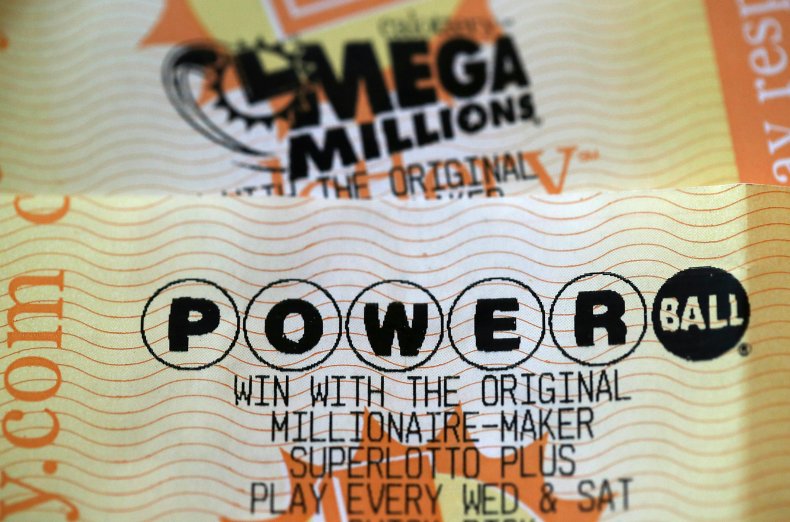 It has been a lucky week for lottery players as the Mega Millions jackpot was won on Tuesday night. The Mega Millions jackpot was worth an estimated $410 million with a cash option of $316.8 million and was won by a player from Arizona.
Additionally, 13 tickets matched the five white balls and won $1 million. Nine of the tickets were made up of two players from Michigan, two from Pennsylvania, and two from Washington, plus a player each in Florida, Maryland, and Minnesota, which each won $1 million.
The other four tickets were made up of two tickets purchased in New York, one in Mississippi and one in South Carolina, which all won $2 million as they used the Megaplier, which was 2X.
Like Mega Millions, Powerball has reduced the starting jackpot amount to $20 million down from $40 million. Both national lotteries have also changed the jackpot increase to reflect the sales of tickets rather than increasing by a minimum amount each week.
When the changes were announced, Gregg Mineo, Powerball Product Group Chairman and Maine Lottery Director, said: "Since last week, more states and cities have asked their residents to stay at home, which has affected normal consumer behaviors and Powerball game sales.
"In response to the public health crisis, interest rates have declined. As a result, additional game sales are necessary to fund comparable jackpot amounts."
Gordon Medenica, Lead Director of the Mega Millions Consortium and Director of Maryland Lottery and Gaming, said: "The value of the Mega Millions jackpot is based on projected sales, and typical sales patterns have been altered because the current health crisis has required people to stay home.
"We are concerned, first and foremost, with everyone's health and well-being. Meanwhile, these adjustments will allow the states and jurisdictions that sell Mega Millions tickets to continue generating much-needed revenue to support state budgets."