Powerball Results, Numbers for 11/16/19: Did Anyone Win the $70 Million Jackpot on Saturday (Last) Night?
The Powerball numbers for the November 16 lottery have now been drawn. So what were the results and did anyone take home the $70 million jackpot?
The winning Powerball numbers for Saturday were: 14, 22, 26, 55, 63. The Power Play was 3X.
As no one claimed the jackpot, it grows to $80 million for the Powerball draw on Thursday, November 21. However, two people claimed a $1 million prize by matching all five numbers.
Although no one won the jackpot this time, there have been huge wins before.
Newsweek subscription offers >
Earlier this month, a ticket in California matched all five balls and the Powerball in the November 2 draw to win the $150 million jackpot. The ticket holder, who has yet to be identified, will have the choice between an annuity of $150 million, paid in 30 graduated payments over 29 years, or a lump sum payment of $104.8 million, both before taxes.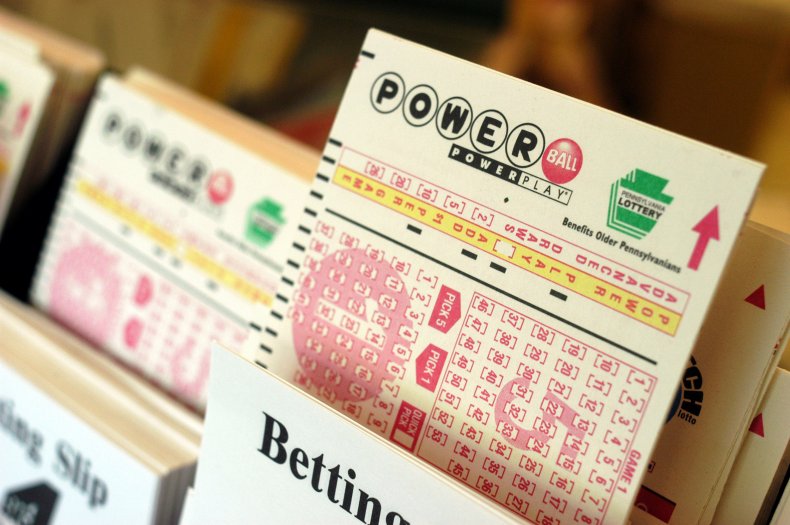 And it's the seventh time the Powerball jackpot has been won so far this year.
The Powerball jackpot was previously hit in Michigan by Phillip Chippewa, 54, from Suttons Bay, who claimed $80 million in the September 21 drawing. "With seven children and 21 grandchildren, I've always said that I might not have the most money, but I am rich with family," he said after his big win. "Now, I have all the money I'll ever need and can help my family for generations. That means everything to me."
Newsweek subscription offers >
David Yax also won an $80 million jackpot in New York after the September 4 drawing. "You've got to be kidding me!" Yax said after learning he had won. "I checked my ticket early one morning and immediately woke up my wife with the good news."
Before that, a $148 million prize was scooped up by another New Yorker in the August 17 drawing, a $198 million prize was claimed in Tennessee in the July 13 drawing, $344.6 million was won in North Carolina in the June 1 draw and a staggering $768.4 million jackpot was scooped up in Wisconsin in the March 27 drawing.
The Powerball draw is held every Wednesday and Saturday at 10:59 p.m. Eastern Time (ET). It is played in 44, states, Washington, D.C., Puerto Rico and the U.S. Virgin Islands.
The Powerball lottery costs $2 to play and players must select five numbers between one and 69 for the white balls and a number between one and 26 for the red Powerball. They can choose their numbers themselves on a play slip or allow the lottery terminal to randomly pick numbers.
If you ask for Power Play with your ticket purchase for an additional $1 per play, the feature can multiply non-jackpot winnings by 2,3,4,5 or 10 times. The multiplier number is randomly picked just before each Powerball drawing.
The jackpot starts at $40 million and grows if no one claims the top prize.
The November 16 Powerball draw can be watched below:
Powerball Results, Numbers for 11/16/19: Did Anyone Win the $70 Million Jackpot on Saturday (Last) Night? | U.S.