Powerball Results, Numbers for 9/12/20: Did Anyone Win the $85 Million?
The winning numbers in Saturday evening's drawing of the Powerball were 16, 17, 20, 53, and 67. The Powerball was 4 and the Power Play was X2.
No one has claimed the $85 million jackpot for the September 12 draw, according to the Powerball website, so it will now roll over to the next drawing on Thursday, September 17. The estimated jackpot then will be $94 million (with a cash value of $75.1 million).
Although nobody won the jackpot in Saturday night's draw, there were some big winners.
Four players matched four balls and the Powerball correctly to win $50,000 prizes, while another three doubled their winnings to $100,000 with the Power Play feature.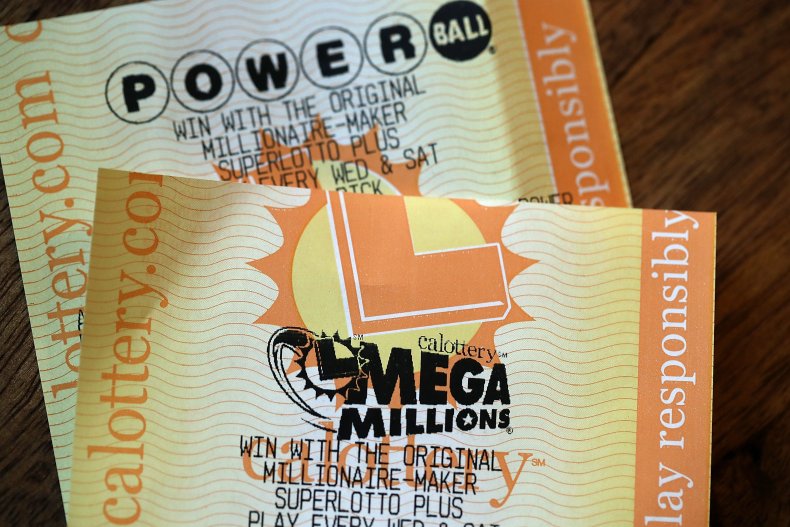 The Powerball jackpot was reset last month after a lucky player from Florida won the $168.5 million jackpot in the August 12 draw. No details were revealed about the winner, but according to the Powerball website, the winning Quick Pick ticket was purchased at Publix, located at 4770 North Congress Avenue in Boynton Beach, Florida. The retailer will receive $100,000 for selling the jackpot-winning ticket.
Before that, the Powerball jackpot was won in the June 10 drawing. The winner, Thomas Cook, split his $22 million prize with his best friend Joseph Feeney.
The pair from Wisconsin shook hands in 1992, agreeing that they would split their winnings if either one ever won the Powerball jackpot, no matter no bought the ticket. Earlier in June, a player in West Virginia scooped a $136 million jackpot.
How do you play Powerball?
Powerball is a hugely popular multi-state lottery that is available to play in 45 states, the District of Columbia, Puerto Rico and the U.S. Virgin Islands. Drawings usually take place twice a week on a Wednesday and Saturday night, at 10:59 p.m. ET. Each draw is broadcast live from the lottery studio in Tallahassee, Florida.
Each ticket costs $2 per play, with players selecting five numbers from 1 to 69, in addition to one red Powerball number from 1 to 26. In certain circumstances, players can also multiply non-jackpot prizes by using the Power Play option for an additional $1.
Why is the Powerball so low?
Powerball slashed its minimum payout in half from $40 million to $20 million with minimum roll increased of $2 million between drawings back in March because of the coronavirus pandemic leading to reduced sales, according to lottery officials.
Powerball Product Group Chairman and Maine Lottery Director Gregory Mineo said in a statement at the time: "Powerball players in many U.S. lottery jurisdictions are under shelter-in-place orders or recommendations, which have affected normal consumer behaviors.