Powerball Results, Numbers for 09/18/19: Did Anyone Win the $70 Million Jackpot on Wednesday (Last) Night?
The winning results for yesterday's $70 million Powerball lottery have been revealed, but did anyone win—and when is your next chance to take part?
The winning numbers for September 18 were 14, 19, 39, 47 and 51. The powerball was 15 with a power play of 3X. There were no jackpot winners, meaning the upcoming draw, which will be announced on Sunday (September 22), now has an estimated jackpot of $80 million.
According to the Powerball website, one person in yesterday's draw won a $1 million prize, while 10 people won between $50,000 and $150,000 by matching four numbers and the red power ball.
More than 200 people matched four numbers, which resulted in cash prizes of between $100 and $300. No one yesterday matched five numbers alongside the power play, which has a prize of $2 million.
The odds of taking home the grand prize are one in 292,201,338.00, while the odds of winning $1 million are one in 11,688,053.52. The gambling organization says the odds of winning those prizes stay the same in every Powerball drawing, even if there are more tickets sold for that day.
The selection process is simple: those taking part select five numbers between one and 69 for the white balls and a single number from one to 26 for the red powerball. Jackpots start at $40 million and only grow from there, based on if anyone's numbers match the top cash prize.
Powerball tickets cost $2 per play. Players can select a power play option for an additional $1 per play, which can boost prizes if they win. It remains a popular lottery in the U.S., with tickets sold across 44 states. The much-anticipated ball drawings are broadcast live every Wednesday and Saturday at 10:59 p.m. (ET) from the Florida Lottery draw studio in Tallahassee.
The lottery draws are also broadcast on YouTube.
In a draw in August, a Connecticut man, Frank Laquitara, and his fiancee, Debbie Long-Combs, found out they had won $100,000 while driving to visit family in Virginia. Laquitara had added the power play to his Powerball ticket so his original $50,000 prize was multiplied by two.
"We didn't believe it, even after I repeated the numbers twice," Long-Combs said after the win. "And we didn't tell anybody either, just in case we were wrong. We didn't want to jinx it!"
The same month, Daniel Moore, of Nebraska, netted $1 million. The ticket contained three quick pick plays, one of which matched five out of five winning numbers, the Powerball website said. Moore said he would use his winnings to pay off his house and a couple of vehicles.
Always gamble responsibly. The National Council on Problem Gambling operates a helpline network on the number 1-800-522-4700. Help is available 24/7 and is 100% confidential.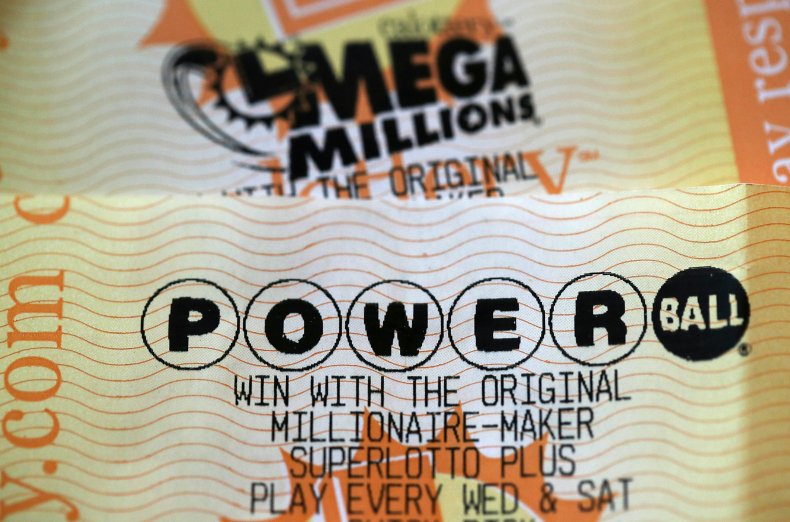 Powerball Results, Numbers for 09/18/19: Did Anyone Win the $70 Million Jackpot on Wednesday (Last) Night? | News