Powerball Results, Numbers for 1/25/2020: Did Anyone Win the $373 Million Jackpot on Saturday (Last) Night?
The Powerball results for Saturday, January 25, have now been drawn, but did you have any of the numbers and when is your next chance to win the lottery jackpot?
The full suite of winning numbers for Saturday were 2, 9, 17, 36 and 67, with a Powerball of 18. A Power Play multiplier of 2X was also in place, potentially doubling the winnings. There were no jackpot winners, meaning the top prize now rises to about $394 million.
While no participants walked away with the jackpot, the Powerball organization says three people matched five balls, winning $1 million each.
The identities of the successful players were not immediately released, but officials said winning tickets were sold in Minnesota, North Carolina, and Texas.
There were also 27 players who matched four numbers and the red Powerball yesterday, which netted them prizes of $50,000 each, the organization said.
One person had the Power Play option chosen in the Saturday draw, meaning their winnings spiked to $100,000. More than 700 people matched four balls, earning them a total of $100 each. The next jackpot prize of $394 million will have a cash value of $274.6 million, officials said.
According to the Powerball website, jackpot winners can choose their winnings to be given as an annuity or a full cash payment, which comes in a lump-sum. The annuity option is sent out in 30 graduated payments, which will increase by five percent every time money is deposited.
But it's only the grand prize with that option, with all other winnings provided as set cash amounts. The Powerball website says the odds of winning a prize are currently 1 in 24.9. But luck will have to be on your side if you hope to win the jackpot, which has odds of 1 in 292,201,338.
Powerball costs $2 to enter, with players selecting five numbers between 1 and 69 for white balls and 1 to 26 for the Powerball. The jackpot starts at $40 million and increases if no-one wins.
Multiple players have won the popular lottery in recent months. In the January 22 draw, a woman from Virginia called Mary Evans won $1 million. A college professor from Minnesota called John Engstrom also walked away with $1 million in the draw on December 18, 2019.
Here are the top 5 all-time top Powerball jackpot prizes:
1. $1.586 billion (01/13/2016) in California, Florida and Tennessee
2. $768.4 million (03/27/2019) in Wisconsin
3. $758.7 million (08/23/2017) in Massachusetts
4. $687.8 million (10/27/2018) in Iowa and New York.
5. $590.5 million (05/18/2013) in Florida
Players are always urged to gamble responsibly. Watch the latest draw below: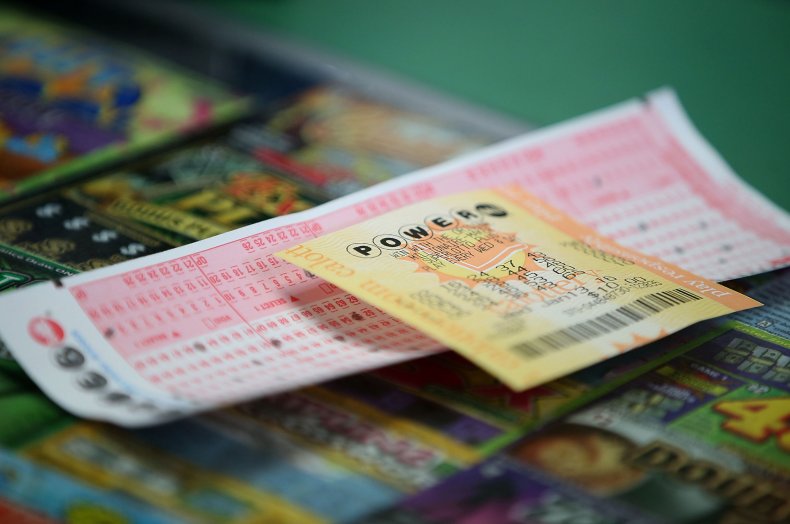 Powerball Results, Numbers for 1/25/2020: Did Anyone Win the $373 Million Jackpot on Saturday (Last) Night? | News