Powerball Results, Numbers for 2/29/20: Did Anyone Win the $80 Million Jackpot on Saturday (Last) Night?
The winning numbers in Saturday night's Powerball draw were 24, 44, 46, 50 and 51. The Powerball was 13 and the Power Play was 3X. But no one claimed the jackpot in the February 29 draw, so it carries over to the next drawing on March 5, when the estimated jackpot will be $90 million with a cash value of $67.9 million.
Although no one won the jackpot in Saturday night's draw, there were some big winners.
One player correctly guessed five numbers to win $1 million. Fifteen more players correctly guesses four numbers and the Powerball to win $50,000. Four of those players tripled their winnings to $150,000 with a Power Play purchase.
A Michigan player won the $70 million jackpot in the February 13 draw. The winning ticket was bought at the Huron Plaza Party Store in Pontiac.
The Powerball jackpot was also claimed after the January 29 draw. A lucky Florida player scooped the $396.9 million jackpot after purchasing a ticket at a 7-Eleven in Bonita Springs.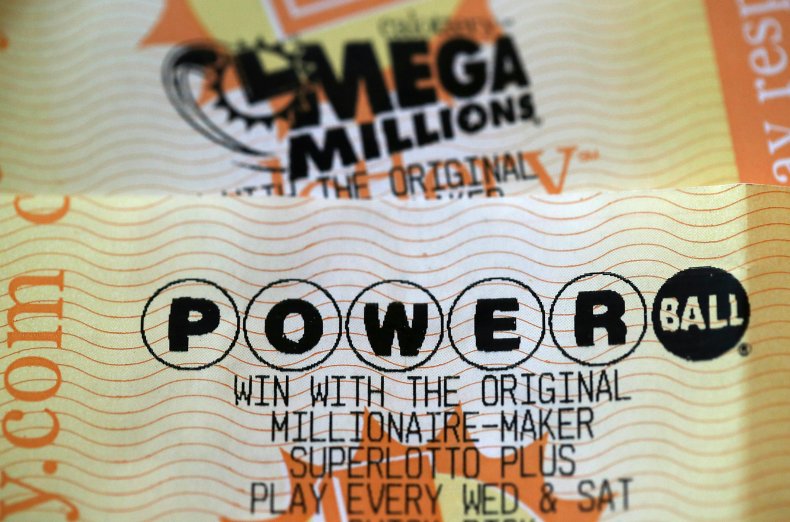 How do you play the Powerball lottery?
To play the Powerball lottery, players must purchase a ticket from a licensed lottery retailer for $2 per play. Players will select five numbers between 1 and 69 for the white balls and one number between 1 and 26 for the red Powerball.
The numbers can be chosen intentionally, or a player can have the lottery terminal choose them randomly. Players can choose to play the same set of numbers multiple times with Multi-Draw or Advance Play.
The Powerball jackpot begins at $40 million and increases each time it is not won. The biggest the jackpot has even been is $1.586 billion, which was won in a draw on January 13, 2016. It was won by three couples who each got around a $533 million annuity or $327.8 million if claimed as a cash option.
Where can you play the Powerball lottery?
Powerball is played in 44 states, Washington, D.C., Puerto Rico, and the US Virgin Islands. In 2020 it will become available in Mississippi, which has made scratch-offs legal for this first time this week. States that don't permit the lottery are Alabama, Alaska, Hawaii, Nevada, and Utah.
You do not have to be a U.S. citizen or U.S. resident to participate and can buy tickets up until one to two hours before the draw, depending on the selling jurisdiction. Players from states where the lottery is not available are allowed to purchase tickets out of state.
However, if they win, their prize has to be claimed in the same state as the ticket was purchased. Prizes under $600 can generally be claimed at any licensed retailer and bigger prizes must be claimed at a lottery office. The deadline for claiming a prize varies by state but is typically between 90 days and one year.
Watch the latest drawing: