Powerball Results, Numbers for 12/16/20: Did Anyone Win the $286 Million?
Powerball's winning numbers in Wednesday night's draw were 4, 23, 37, 61 and 67, and the Powerball was 7. The Powerball jackpot was $286.4 million—but did anyone win?
Nobody won the grand prize so the jackpot will roll over to Saturday night's draw where it will be worth an estimated $304 million with a cash value of $236 million. This will be lottery players' second chance to win a jackpot worth more than $300 million this week, as the Mega Millions jackpot on Friday night is an estimated $310 million.
Although nobody won the jackpot last night, one player from Virginia matched five numbers and won $1 million. Additionally, 16 people matched four numbers and the Powerball and won $50,000, with five of these winners using the Power Play to double their prizes to $100,000.
More than 350 players won $100 by matching four numbers and more than 80 won $200 using the Power Play. Another 1,033 players also won $100 but by matching three numbers and the Powerball, while more than 260 of these winners used the Power Play to win $200.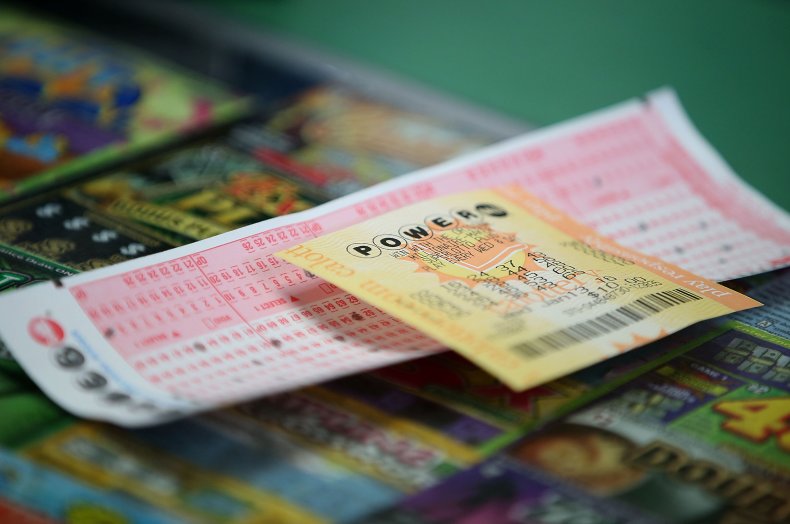 Nearly 23,000 Powerball players won $7 by matching three numbers, with nearly 6,000 of these winners doubling their prizes to $14. Nearly 22,000 additional players also won $7 but by matching two numbers and the Powerball.
Finally, nearly 600,000 players won $4 by matching either one number and the Powerball or just the Powerball, with more than 161,000 of these players doubling their prizes to $8.
The next Powerball draw will take place on Saturday and the jackpot will be worth an estimated $304 million. To take part, purchase a ticket for $2 from a licensed lottery retailer with the option of adding the Power Play to your ticket for an additional $1.
The Power Play will multiply prizes by either 2, 3, 4, 5 or 10 times, and the Power Play number is randomly selected just before the drawing. The 10 multiplier is in play when the advertised jackpot annuity is $150 million or less, so it won't apply to Saturday night's draw. The Match 5 prize with Power Play is always $2 million.
Select five numbers from 1 to 69 for the white balls and one number from 1 to 26 for the red Powerball by choosing the numbers on a slip or by having the lottery terminal randomly choose numbers for you.
Players can play the same set of numbers in multiple drawings by selecting Multi-Draw or Advance Play on the play slip, or by telling the retailer how many drawings they would like to play.
The drawing will be held at 10.59 p.m. ET on Saturday and sales cut-off times vary by district but tend to be an hour or two earlier.