Watch Powerball Live Stream: Numbers for 1/9/19, Live Results for $82 million Jackpot Drawing
Wednesday's Powerball jackpot was up to $82 million with a $50.2 million cash value after there was no winner in Saturday night's drawing. The drawing was set for 11 p.m. EST Wednesday night.
Tickets for the drawing can be purchased up to an hour or in some states two hours before the drawing is scheduled to take place. Anyone who wants to play the Powerball should check the laws in their specific state before heading to the store to pick up a ticket because the deadlines vary.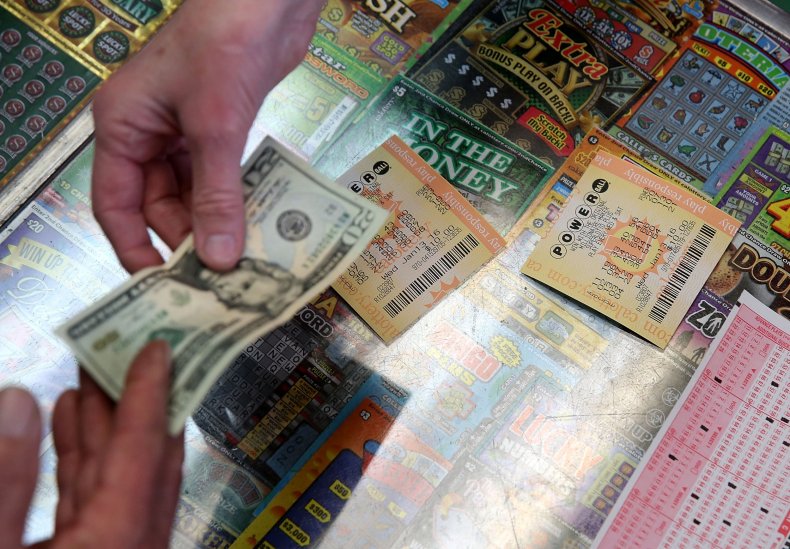 The winning numbers are displayed on the Powerball website following the night's drawing along with the Power Play. Whether or not a jackpot-winning ticket was sold isn't announced until an hour or two afterward on the site.
Lottery players can watch the drawing online or on one of their local cable television stations. The drawing is uploaded onto YouTube after it's completed but for those who can't wait there are a few ways to watch it live. A list of television stations in various states is available on the Powerball website here.
Or ticket holders can watch the drawing live from WSB-TV available here :
​
Tickets cost $2 a piece and if players want to add the Power Play to their ticket it costs an additional dollar. The Power Play can multiply the non-jackpot winnings by two through five or by 10 times. Like the winning numbers, the Power Play number is also randomly selected the night of the drawing, according to Powerball.
In order to win the jackpot, the winning ticket has to match the five white balls drawn, which have the numbers one through 69 on them and then they also have to match the Powerball which is chosen from red balls numbered one through 26.
Players can either choose the numbers they want on their ticket or they can have the numbers randomly generated when they purchase their ticket. Those tickets can be purchased in 44 states as well as in Washington D.C., Puerto Rico and the U.S. Virgin Islands. Only in some regions can tickets be purchased online and if they're purchased from unauthorized retailers the lottery can refuse to pay out the winnings, according to Powerball.
Winners should check the rules specific to their state as they may vary when it comes to how long winners have to cash in their tickets and whether or not Jackpot winners can stay anonymous or not. ​