Those who didn't get everything they wanted on Christmas have a chance to win enough money in the Powerball drawing Wednesday night to buy whatever they didn't get.
The drawing is scheduled for 11 p.m. EST and the jackpot prize was estimated at $294 million as of Wednesday afternoon. The cash value of the drawing was set at $177.6 million.
Those who wish to play have until an hour, or in some places just two hours before the drawing takes place to buy their tickets. The cut off time for buying a ticket varies from state to state so it's best for those wishing to play to check their specific state rules before heading to buy a ticket.
Drawing for the five white balls and the Powerball was set for 11 on Wednesday night and winning numbers would be updated on the Powerball website shortly after. The drawings are usually broadcast on local news networks and a live stream of the drawing was also available online from WSB-TV in Atlanta:
A list of stations that broadcast the drawing is available on the Powerball website here, those channels are listed by state and city and have the number of the channel listed as well. For those who miss the live drawing, the videos of the drawings are also added online on the Powerball YouTube channel.
To win, the numbers on the five white balls that are drawn first have to match the five numbers on the ticket. They don't need to be in any specific order, they simply need to match. In addition to those five, the winning ticket for the jackpot also needs to match the Powerball.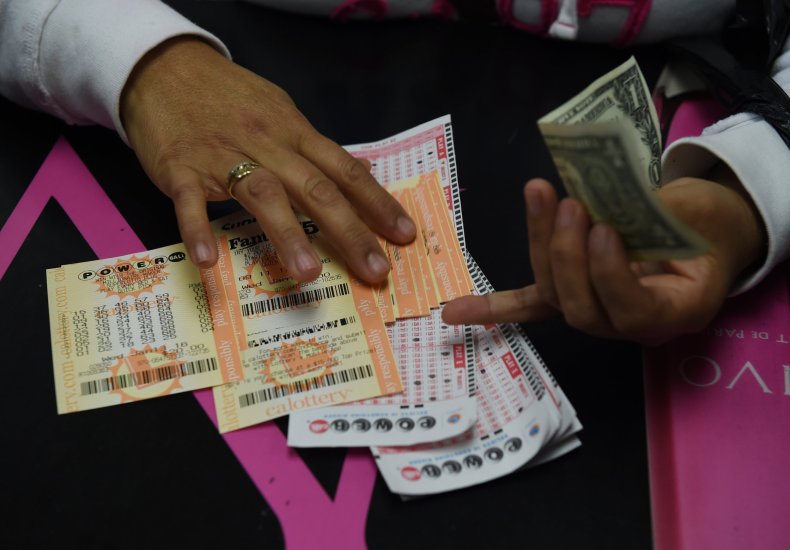 The five white balls can be any numbers between one and 69 while the Powerball is chosen from numbers between one and 26. The five white ball numbers appear in numerical order on the ticket after it's purchased.
If there's a winner Wednesday night, that person has between 90 days and a year, depending on where the ticket was sold, to claim their prize. Some state lotteries have a shorter amount of time for the tickets to be cashed than others do.
Just as the amount of time winners have to claim their prize varies, whether or not they can stay anonymous varies state to state as well. Some lotteries require that the jackpot winner named be public information while others don't.
Though nobody has won the jackpot in the last couple of weeks some people have won smaller prizes and some have even won $1 million.