Powerball Results, Numbers for 10/30/21: Did Anyone Win the $116M Jackpot?
The Powerball numbers on Saturday were 5, 23, 28, 43 and 56. The Powerball was 19 and the Power Play was 2X according to the Powerball website.
No one won the $116 million jackpot in the October 30 drawing, pushing the top prize to $123 million (with a cash value of $87.8 million) for the next drawing.
Although the jackpot wasn't won, there was a big winner from Texas who correctly matched five white balls and used the Power Play to scoop $2 million.
There were 16 players who matched four white balls and the Powerball to win $50,000 each and seven players got to double their winnings to $100,000 with the Power Play. More than 448,000 tickets netted prizes of at least $4.
The Powerball jackpot was last taken earlier in October when a ticket from California won a prize worth almost $700 million, which was the fifth-largest in Powerball history.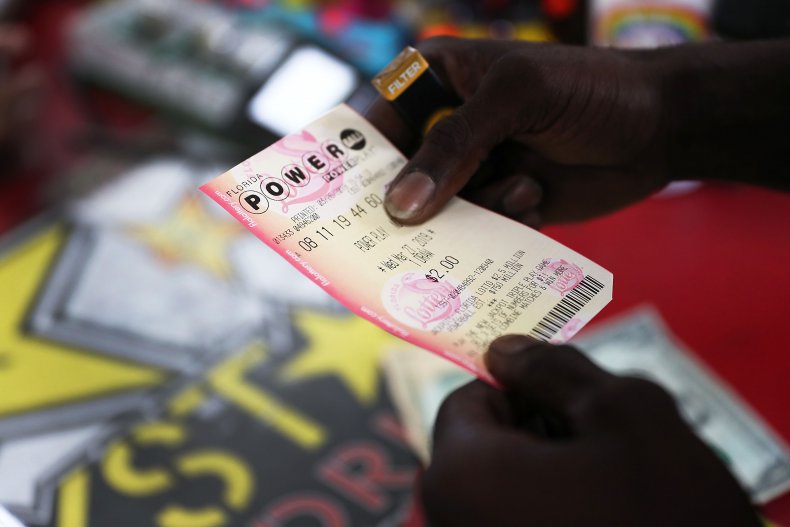 The winning sum could either be taken with an estimated annuity of $699.8 million, paid in 30 graduated payments over 29 years, or as a lump sum payment of $496 million.
That huge win came during the 41st drawing in the jackpot run, with the prize fund rolling over steadily for four months since the last big win in June when a player from Florida scooped a $268 million jackpot.
Before that, the jackpot had not been claimed since March 27 when another player from Florida won $238 million.
How to play Powerball
Powerball tickets cost $2 per play and players pick five numbers from 1 to 69, as well as one red Powerball number from 1 to 26. In certain circumstances, players can also multiply non-jackpot prizes by using the Power Play option for an additional $1.
Tickets are sold in 45 states, the District of Columbia, Puerto Rico and the U.S. Virgin Islands.
Powerball drawings are broadcast live every Monday, Wednesday and Saturday at 10:59 p.m. ET from the lottery studio located in Tallahassee, Florida.
Jackpot winners may choose to receive their prize as an annuity, paid in 30 graduated payments over 29 years, or a lump sum payment. Both advertised prize options come before federal and jurisdictional taxes.
The overall odds of winning any prize are 1 in 24.9, according to the Powerball websites. The odds of winning the jackpot are 1 in 292.2 million.
If you do win a Powerball jackpot, call lottery officials at 1-800-222-0996.
The other multi-state lottery Mega Millions is played on Tuesdays and Fridays and its jackpot like Powerball's, is reset at $20 million after it is won. To play that game, one line of numbers is $2, with a $1 option to multiply winnings with a Megaplier.