Powerball Results, Numbers for 2/3/21: Did Anyone Win the $20 Million?
The winning numbers in Wednesday's Powerball lottery draw were 5, 37, 40, 64, and 66 and the Powerball was 5. The jackpot was an estimated $20 million with a cash option of $15 million, but nobody matched all five numbers and the Powerball to land the grand prize.
The jackpot will now roll over to Saturday's drawing, when it will be worth an estimated $30 million with a cash option of $22.4 million.
No players matched all five numbers to win $1 million in Wednesday's draw. However eight players matched four numbers and the Powerball and won $50,000 each. An additional two players did the same but used the Power Play option, which was 3X last night, trebling their prize to $150,000.
Nearly 200 players matched four numbers and won $100 each, while 65 people used the Power Play and won $300. More than 500 players won $100 by matching three numbers and the Powerball, with an additional 198 players using the Power Play to multiply their prize.
More than 12,600 players matched three numbers and won $7, while more than 400 players won $21 with the Power Play option. Nearly 12,000 players also won $7 by matching two numbers and the Powerball.
Finally, more than 340,000 players won $4 by matching either one number and the Powerball, or just the Powerball, with an additional 119,000 players winning $12 each with the Power Play option.
The next Powerball lottery takes place on Saturday at 11 p.m. ET. To take part, buy tickets from a licensed retailer for $2 per play, with the option of adding the Power Play for an extra $1 per play.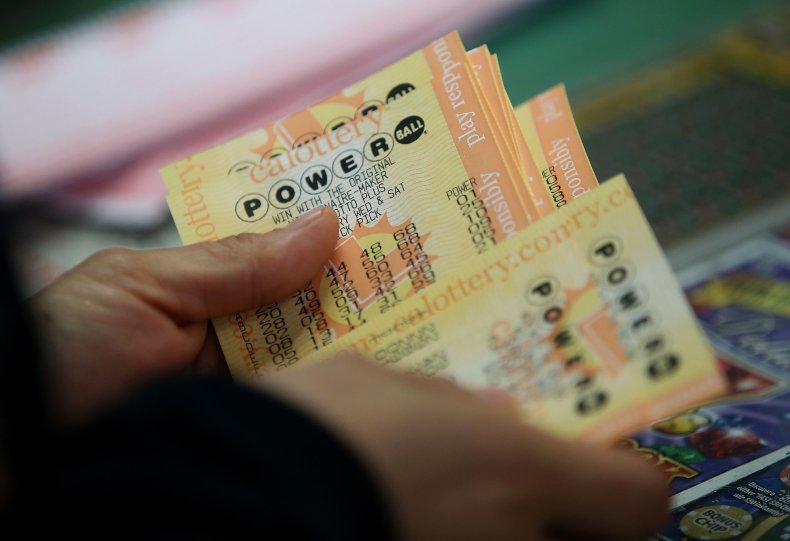 Choose five numbers from 1 to 69 for the white balls and one number from 1 to 26 for the red Powerball. Alternatively, the lottery terminal can randomly select numbers for you. Multi-Draw or Advance Play options allow players to use the same numbers in a number of consecutive draws, with that number varying by jurisdiction.
The deadline for purchasing tickets varies by state but sales generally end one or two hours before the draw.
Lottery players can also buy tickets for Mega Millions, which is drawn on Tuesdays and Fridays. The estimated jackpot for the Mega Millions draw on Friday is $54 million with a cash option of $39.7 million.
When a player wins the jackpot, they can choose to receive the prize as either an annuity or a one-time lump-sum payment. If the winner chooses the annuity, they will receive an initial sum followed by 30 annual graduated payments, with each prize increasing by five percent. If they opt for the one-time cash option, the prize will be smaller.