Powerball Results, Numbers for 4/3/21: Did Anyone Win the $32 Million?
The winning numbers in Saturday night's drawing of the Powerball were 1, 12, 17, 39 and 53. The Powerball was 5 and the Power Play was X2.
But no one has claimed the $32 million jackpot, according to the Powerball website.
The jackpot for the next Powerball drawing on Thursday April 8 will go up to $43 million (with a cash value of $29.3 million).
Other prize winners in the April 3 drawing included 9 people who matched four white balls and the Powerball correctly, winning $50,000 prizes. Another six people saw those winnings doubled to $100,000 because they purchased the Power Play.
The last time the Powerball jackpot was won was in the March 27 drawing, when a player from Florida won the $238 million jackpot.
In January, a player from New Jersey took home the $30 million prize.
How do you play Powerball?
Powerball, along with Mega Millions, is one of the most popular multi-state lotteries in the country. The game is available to play in 45 states, the District of Columbia, Puerto Rico and the U.S. Virgin Islands. The five states that do not sell lottery tickets are Alabama, Alaska, Hawaii, Nevada and Utah.
But from August there will be one less state that will allow you to play Powerball as Idaho lawmakers voted to end the lottery in the state due to fears of foreign participation. Powerball is due to expand outside the U.S. this year, with Australia included in 2021 and the U.K. in 2022. Under current law, Idaho only allows lotteries in the state played by people from the U.S. and Canada.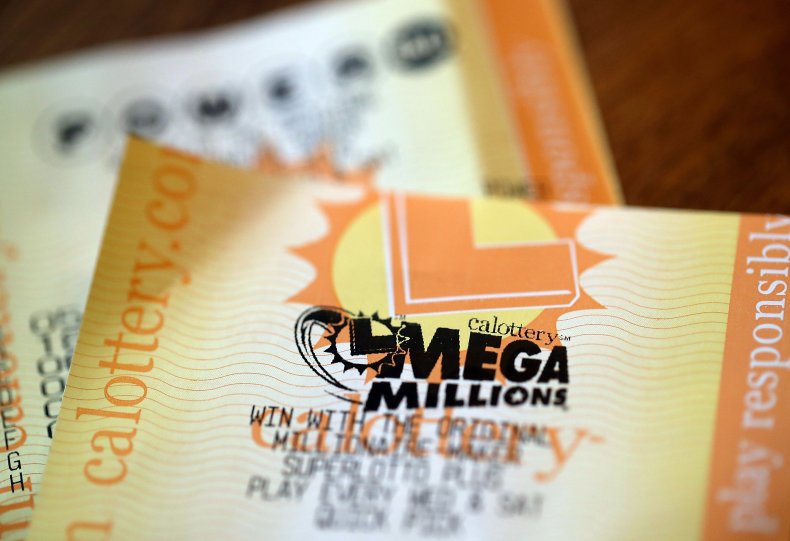 Drawings usually take place twice a week on a Wednesday and Saturday night, at 10:59 p.m. ET. Each draw is broadcast live from the lottery studio in Tallahassee, Florida.
Each ticket costs $2 per play, with players selecting five numbers from 1 to 69, in addition to one red Powerball number from 1 to 26. In certain circumstances, players can also multiply non-jackpot prizes by using the Power Play option for an additional $1.
What are your chances of winning?
Powerball's official website claims that players have a 1 in 24.9 chance of winning any prize regardless of the number of participants. But the chances of winning the grand prize jackpot are astronomically higher at 1 in 292,201,338, according to the official website.
Winners can choose to either select their prize as an annuity, or for significantly less, a lump-sum payment. The annuity option sees the winner receive 30 annual payments over the space of 29 years, with each payment increasing by five percent until the 30th and final payment.
If you win a jackpot, call lottery officials at 1-800-222-0996.