One lucky winner from Wisconsin has won the third largest jackpot in U.S. lottery history after winning the $768.4 million jackpot prize.
The latest Powerball drawing was held at 11 p.m. EST on Wednesday night. The winning numbers were 16-20-37-44-62, Powerball 12, and Power Play 3X, according to the Powerball website. There was one winner from Wisconsin who won the $768.4 million jackpot, according to the Powerball website. The Wisconsin Lottery said in a statement on Thursday that it is the largest jackpot in the state's lottery history.
"This is an amazing milestone moment for Wisconsin," said Wisconsin Lottery Director Cindy Polzin in a statement. "It truly is incredible to think that the winning ticket for this historic jackpot was sold in our own backyard. I am extremely excited for the winners and for our state. This event puts us in the national spotlight and turns Wisconsin into WINsconsin."
There were also other winners from other states that won Powerball prizes. There were two winners in Kansas and Minnesota who won two million dollars after matching five of the winning numbers and the Power Play, according to the Powerball website. There were also winners from Arizona, California, Indiana, Missouri, New Jersey and New York that won one million dollars after matching five of the winning numbers, the lottery website states.
The next Powerball drawing will be held on Wednesday at 11 p.m. EST. The jackpot is now worth $40 million with a cash option of $24.8 million.
The lottery drawings for Powerball are held twice a week on Wednesday and Saturday nights at 11 p.m. EST. Those who wish to buy a ticket for the next drawing should purchase their tickets at least two hours before the drawing, the Powerball website states.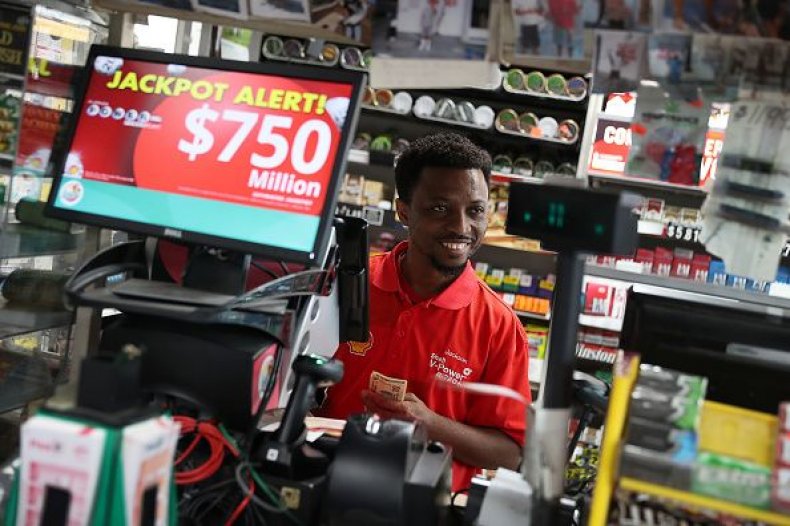 The last group of people to win a Powerball prize were 30 people from New Hampshire. The 30 employees from Jordan's Furniture in Nashua, New Hampshire, claimed their one million dollar prize on Wednesday at New Hampshire Lottery headquarters, according to a Powerball press release.
The co-workers purchased the one million dollar ticket at Cumberland Farms on Daniel Webster Highway in Nashua for the Powerball drawing last Saturday.
"What a tremendous moment to be able to award this big group of lucky winners this $1 million prize. On behalf of the New Hampshire Lottery, I'd like to say congratulations to our winners," said Charlie McIntyre, executive director, New Hampshire Lottery. "The New Hampshire Lottery encourages players to take part in pools, as it makes the experience more fun when you can share the excitement and anticipation with friends, family or co-workers. You still have time to get in on the action as tonight's Powerball jackpot is expected to reach $750 million."
Julia Crema, one of the winners, told lottery officials that she was glad she got to share this moment with her co-workers.
"We are all really excited to win this $1 million Powerball prize together," Crema said. "We have been playing Powerball together off and on for years and we always dreamed we'd land a big winner. Today is our lucky day!"