Powerball Results, Numbers for 8/21/19: Did Anyone Win the $40 Million Jackpot on Wednesday (Last) Night?
The Powerball jackpot was reset back down to its minimum of $40 million on Wednesday after someone purchased a ticket in New York last Saturday to win the previous jackpot of $149 million. But did anyone take home last night's prize?
The winning numbers for August 21 were 12-21-22-29-32. The Powerball was 21 with a Power Play of X2.
There were no winners of the jackpot, but one person managed to secure a prize of $1 million by matching five numbers. Two people won $100,000 by matching four balls, the Powerball and also having a Power Play. There were 4 winners of $50,000 who matched four balls and the Powerball, but didn't have the Power Play.
The jackpot now stands at an estimated $50 million with a cash option of $35.7 million. The next Powerball draw will be held on Sunday, August 25.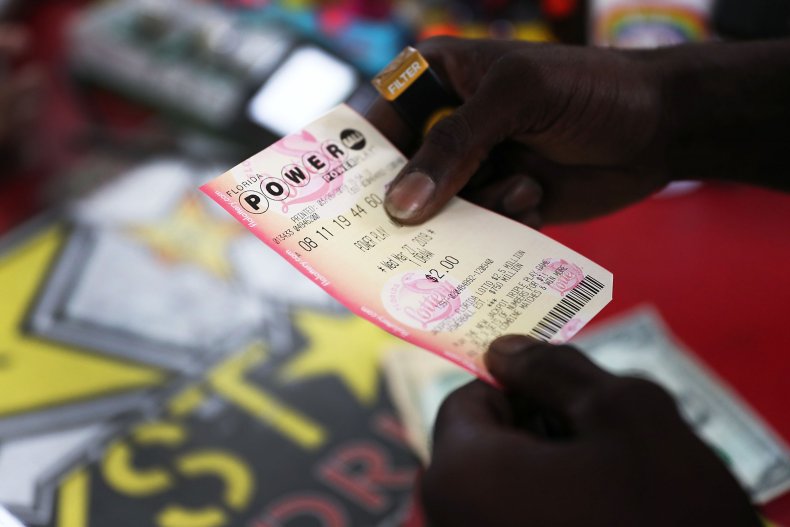 The last jackpot was won on August 17, 2019, by a single ticket in New York. The jackpot was an estimated $149 million at the time of drawing. The winning numbers were white balls 18-21-24-30-60, plus Powerball 20, and Power Play multiplier 3X.
In addition to the grand prize winner on Saturday, three players also took home a $1 million prize each for matching all five white balls, but failing to match the Powerball.
This was the fourth time the Powerball jackpot had been won this year, according to its website. The Powerball jackpot was previously won in Wisconsin ($768.4 million) in the March 27 drawing, North Carolina ($344.6 million) in the June 1 drawing and $198 in Tennessee in the July 13 drawing.
How do you play Powerball?
Powerball draws are held twice a week, usually on a Wednesday and Saturday night, at 10:59 p.m. EDT, with each draw being broadcast live from the lottery studio in Tallahassee, Florida.
The lottery game is available to play in 44 states, the District of Columbia, Puerto Rico and the U.S. Virgin Islands. Each ticket costs $2 per play, with payers selecting five numbers from 1 to 69, in addition to one red Powerball number from 1 to 26. In certain circumstances, players can also multiply non-jackpot prizes by using the Power Play option for an additional $1.
Powerball's official website claims that players have a 1 in 24.9 chance of winning any prize regardless of the number of participants. But the chances of winning the grand prize jackpot are astronomically higher at 1 in 292,201,338, according to the official website.
Powerball Results, Numbers for 8/21/19: Did Anyone Win the $40 Million Jackpot on Wednesday (Last) Night? | U.S.