Powerball Results, Numbers for 8/28/19: Did Anyone Win the $60 Million Jackpot on Wednesday (Last) Night?
Wednesday's (August 28) Powerball jackpot reached $60 million, up from the $50 million jackpot on Saturday (August 24) that went unclaimed.
The winning numbers on Wednesday were: 09, 32, 37, 41, 56 and the Powerball number was 14, with a Power Play multiplier of 10.
There was no jackpot winner from Wednesday's draw, which had a cash value of $42.3 million, according to the Powerball website. Nor were there any $2 million or $1 million winners. One person did win $500,000, however.
The Powerball jackpot will increase to $70 million, with a cash value of $49.4 million, when the next draw is held on Saturday, August 31.
Get your unlimited Newsweek trial >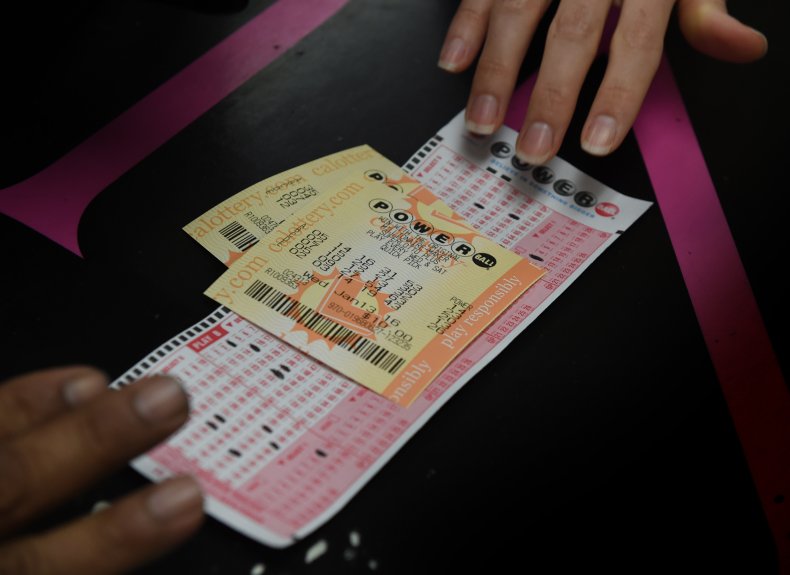 How to play Powerball
Powerball is a multi-state lottery game that begins with a jackpot of $40 million, and increases by a minimum of $10 million with each draw until it is won.
The last jackpot reached $149 million and was won by a single ticket in New York on August 17, 2019.
Get your unlimited Newsweek trial >
Powerball draws take place each Wednesday and Saturday night at 10:45 p.m. Eastern from Tallahassee, Florida.
Powerball is played in 44 U.S. states, the District of Columbia, Puerto Rico and the U.S. Virgin Islands. Tickets cost $2 each, but players can multiply the value of non-jackpot prizes by up to 10 times their value by purchasing the Power Play option for an additional $1.
According to official Powerball statistics, the chances of winning a prize by playing Powerball are 1 in 24.9. The odds of winning the jackpot prize, however, are 1 in 292.2 million.
Powerball has been in existence since 1992 and the largest jackpot ever won was in 2016 when the prize reached $1.586 billion. Winning tickets were sold in California, Florida and Tennessee.
In March, the second-largest Powerball jackpot in history was valued at $768.4 million. The winning ticket was purchased in Wisconsin.
The jackpot was won by Manuel Franco from Milwaukee. Franco opted to claim his prize in a one-time cash payout, which amounted to $477 million. After federal and state taxes, Franco pocketed over $326 million, according to the Powerball website.
After claiming his prize in April, Franco said: "I want to thank those closest to me for all the support they have given me over the years. To win feels something like a dream and I feel like at any moment I might wake up.
"I just can't believe an ordinary guy like me would ever be in this position. As a winner now, I don't plan on playing any more. But, I will say that the two-dollar ticket you buy is worth the chance to change your life forever. It certainly has changed my life and I look forward to the future."
And August 2017 marked the third-highest prize, $758.7 million, with the winning ticket sold in Massachusetts.
The U.S. state with the most Powerball winners is Indiana, which has produced 39 winning tickets since 1992. Missouri and Minnesota have also struck lucky, with 31 and 22 winning tickets respectively.
Powerball Results, Numbers for 8/28/19: Did Anyone Win the $60 Million Jackpot on Wednesday (Last) Night? | News