Powerball Results, Numbers for 1/29/22: Did Anyone Win the $104M Jackpot?
The Powerball numbers in Saturday's (January 29) drawing were 2, 15, 38, 54, 65, and the Powerball was 11. The Power Play was 4X.
No one won the $104 million jackpot, according to the Powerball website, meaning the top prize will continue to climb to an estimated $113 million jackpot available in the next drawing on Monday. The jackpot has a cash value of $57.2 million.
Although Saturday's jackpot was not won, there were some players who won large cash prizes.
Eleven players correctly matched four white balls and the Powerball to win $50,000 each. And five other players who also correctly guessed four white balls and the Powerball quadrupled their winnings to $200,000 each, thanks to the Power Play.
Another 266 players matched four white balls to win $100, with 83 more winning $400 each thanks to the Power Play. A further 750 players correctly guessed three white balls and the Powerball, winning $100 each—236 also had a Power Play purchase, meaning they walked away with $400 each.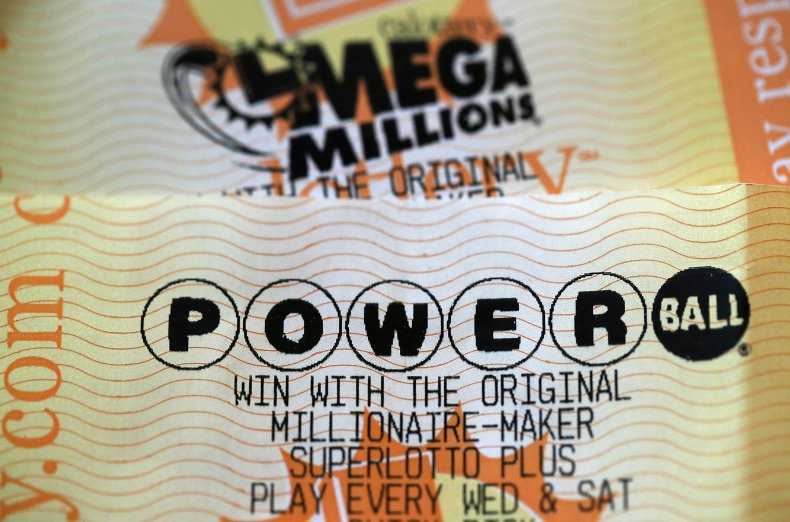 The Powerball jackpot reset earlier this month after two players split the $630 million prize, the seventh largest in Powerball history, in the January 5 drawing.
One of the winning tickets was sold to a player in Green Bay, Wisconsin, while the other ticket was sold at the 7-Eleven at 6591 Wyndham Drive in Sacramento, California. That store will receive a $1 million bonus for selling the winning ticket, according to the Powerball website.
Before that, the Powerball jackpot was hit in October last year when a player from California scooped a prize worth almost $700 million.
How To Play Powerball
Powerball tickets are $2 per play, with players selecting five numbers from 1 to 69, in addition to one red Powerball number from 1 to 26. In certain circumstances, players can also multiply non-jackpot prizes by using the Power Play option for an additional $1.
Tickets are sold in 45 states, the District of Columbia, Puerto Rico and the U.S. Virgin Islands.
Powerball drawings are broadcast live every Monday, Wednesday and Saturday at 10:59 p.m. ET from the lottery studio located in Tallahassee, Florida.
Jackpot winners may choose to receive their prize as an annuity, paid in 30 graduated payments over 29 years, or a lump sum payment. Both advertised prize options are prior to federal and jurisdictional taxes.
The overall odds of winning a prize are 1 in 24.9, according to the Powerball websites. The odds of winning the jackpot are 1 in 292.2 million. "Even if there are more tickets sold in a particular drawing, your odds of winning a prize are the same," the website states.
If you do win a Powerball jackpot, call lottery officials at 1-800-222-0996.